EV-Charge America Launches Global Charge Net™ Smart Grid Enabled EV Charging Stations, Integrated with GridPoint, Inc.'s Smart Charging Software
EV-Charge America, Electric Vehicle Charging Stations, utilizing GridPoint, Inc.'s smart grid application software, today announced an integrated smart grid enabled EV charging station solution for electric vehicles being rolled out globally on the new Charge Net™ multiple vehicle platform.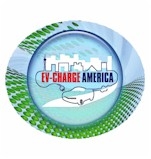 Las Vegas, NV, February 03, 2010 --(
PR.com
)-- The Charge Net integrated software solution uses EV-Charge America's Charge Net™ Globally Networked Charging Stations for plug in electric and hybrid plug in vehicles and are embedded with GridPoint's smart charging software to further enhance municipalities, public and private utilities abilities to manage grid loads relative to electric vehicle charging infrastructure roll-outs now going on world-wide.
Utilities and municipalities will now have a globally networked software solution that monitors and adjusts to real-time grid loads thus allowing stake holders to adapt, modulate and optimize the supply and demand of electricity when used as a transportation fuel while integrating with other third-party software applications, including utility company's back office control software.
Electric Utility Companies of all sizes will be able to easily and economically manage the load generated by ever increasing numbers of EVs. Demand / Response activities are monitored and optimized on any macro and/or micro geographic grid levels using this new and innovative Charge Net™ platform.
The Charge Net™ is built to effectively interact with utility company's new time-of-use rates that are expected to be an effective tool in incentivizing EV users to charge their vehicles during night time or off-peak hours.
"This new, multiple vehicle operating system platform that is seamless to the user is being offered at a price point and ROI that is the most cost-effective in the industry. In today's economic environment, businesses and municipalities must maximize the value of their capital expenditures by charging up to 4 vehicles from one station. Charge Net™ makes economic sense," says Bob Rosinski, CEO of EV-Charge America.
About GridPoint
GridPoint, Inc., an established leader in smart grid software, enables utilities to easily manage the evolution to a Smart Grid. GridPoint's software aggregates and manages an intelligent network of distributed energy resources that controls load, stores energy and produces power. Utilities efficiently balance supply and demand, improve grid reliability and empower consumers with user-friendly software to manage energy consumption. Utilities and consumers realize the benefits of energy intelligence with GridPoint's solutions including energy management, load management, renewable integration, storage management and electric vehicle management. With GridPoint's interoperable platform, utilities rapidly integrate and manage emerging technologies, resulting in a practical path to developing a clean, efficient 21st century grid. On the Net: www.gridpoint.com
About EV-Charge America
EV-Charge America, Charge Net has its principal US operations in Las Vegas, NV., and manufactures a complete family of electric vehicle charging stations products, software and infrastructure services. EV-Charge America's global Charge Net™ Network can be viewed at www.EV-ChargeAmerica.com
###
Contact
EV-Charge America
Bob Rosinski
(888) 469-5326
http://www.ev-chargeamerica.com

Contact