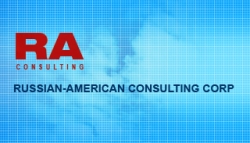 New York, NY, February 03, 2010 --(
PR.com
)-- Russian American Consulting Corp (RACC),
www.russianconsulting.com
and Intourist,
www.intourist.com
, the largest tourism holding companies to provide travel accommodations to Russia, will hold Discover Adventurous Russia Night February 25th at 6:30 PM at the Russian Samovar Restaurant, 256 West 52nd Street to inform guests about adventure travel packages and provide tips for the upcoming travel season.
Andrey Shuranov RACC Founder, CEO, and Nina Zharova, VAO Intourist Regional Commercial Director for Europe and North America, will take questions, offer tips and deliver insights into travel opportunities, Russia's new developments, and tourist attractions. Attendants will also receive a chance to win a free, all expense paid trip to Moscow.
Russia offers travelers an array of adventure travel attractions, the most popular being hunting. RACC provides comprehensive packages for extreme game hunting including wild boar, bear, wolf, fish and fowl hunting. These include all year round 8-12 day tour and hunt trips by helicopter, speed boat, horseback, and SUV. Travelers are accompanied by instructors, rangers and hunting dogs.
Novel attractions are inherent in Russia and comprise much of its culture. "How would you like a ride in a Russian tank or a visit to the Russian space capsule? RACC can customize a trip to suit your wildest dreams and to fit your budget," says Shuranov. RACC and Intourist are also the sole companies with the capacity to arrange a 15 day trip on the Trans-Siberian Railway, with a route from Moscow to Beijing.
Russia is the 26th most visited country by U.S. citizens, with an estimate of 300,000 annual travelers. Although travel abroad has decreased within recent times, Russia has only experienced a 1% travel decrease by U.S. citizens. According to the latest available data from the United States Office of Travel and Tourism Industries, this stands well above other popular travel destinations to which travel has decreased by as much as 48% (Turkey), Western Europe's countries by 17-18%, and even Canada's 7%. The night will reveal why U.S. citizens are still so keen to discover Russia.
With spring and summer being the high seasons of travel to Russia, RACC will offer the opportunity to explore the various exclusive deals and discounts on tourism and accommodations in Russia and the Former USSR. With famous tourist attractions, nightlife, shopping and old and new architectural developments, RACC will provide those desiring to visit all the necessary details.
Russian American Consulting Corp (RACC) is the only U.S. based company to provide a complete range of tourism and travel services to Russia and the Former Soviet Union Republics. Founded in 1996 with its headquarters in New York City, RACC serves as a holding company for travel international partnerships.
Intourist Group is an actively developing vertically integrated tourist holding company based in Moscow. It implements its activity in four segments of tourism and travel industry: operating of travel tours, retail sales of tours, hotel business and transportation services. Intourist is a representative of the managing company VAO Intourist and its divisions.
###
For further information please contact:
Irina Shmeleva, via3pr
is@via3pr.com
(212)802-1446 office