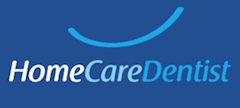 Los Gatos, CA, February 25, 2010 --(
PR.com
)-- When Amir Ghorbani, DDS isn't fixing teeth, he's fixing cars. An avid classic car enthusiast, Dr. Ghorbani can often be found under the hood of an American classic from a bygone era. Recently, Dr. Ghorbani began to restore another aspect of a bygone era - dental house calls.
Dr. Ghorbani is Co-Founder and Primary Care Dentist of Home Care Dentist (http://homecaredentist.com), a Bay Area provider of in-home dentistry. Home Care Dentist visits private residences, senior communities and companies and provides a range of dental services with advanced portable equipment.
"When we launched the service, I hoped we could serve as an important resource for those with mobility or transportation concerns, primarily the elderly population. Those visits have certainly been the most rewarding," shares Dr. Ghorbani.
"What has surprised me is just how many people call Home Care Dentist for the sake of convenience or comfort. We have busy professionals or younger patients who simply prefer to avoid the traditional dental office, in some cases due to phobia," Dr. Ghorbani continued, "Whatever is motivating people to call, we are thrilled to be providing preventative care for those who may otherwise have gone extended periods of time without proper oral healthcare."
While it may seem that the type of dental treatment one can receive outside a dental office must be limited, the reality is that the portable equipment Home Care Dentist uses can provide almost every treatment that a traditional dental office can.
"We do everything from basic oral hygiene visits to crowns and bridges. Everyone is amazed that a few metal boxes can transform into a full-service dental office right before their eyes, complete with x-rays and suction," says Dr. Ghorbani.
Dr. Ghorbani and his team see an opportunity to provide this service to a broader community outside the San Francisco Bay Area in the near future. They have plans to partner with local dentists to offer their in-home dental care throughout California and beyond. To inquire about partnership or services, contact dentist@homecaredentist.com or visit http://homecaredentist.com.
###
About Home Care Dentist
Home Care Dentist is committed to making quality oral healthcare accessible and convenient for all. With the most advanced portable dental equipment available and a staff of highly-trained dentists and eldercare experts, Home Care Dentist brings the care to Bay Area residents in their homes or residential care communities.
Founded in 2008 by husband-wife team Dr. Amir Ghorbani and Lily Sarafan, Home Care Dentist has built upon their combined expertise in dentistry and in-home care to provide an innovative and quality service. Since that time, Home Care Dentist has become the preferred resource for seniors, case managers, assisted living facilities and Bay Area families and professionals seeking an alternative to the traditional dental office.
For more information please contact Liz Becker, Patient Coordinator, at dentist@homecaredentist.com or visit
http://homecaredentist.com
.