Logicden Launches Drug Medical Information (DMI) Software, Along with Search Request Manager (SRM) and Drug Literature Knowledgebase (DLK) for Pharmaceuticals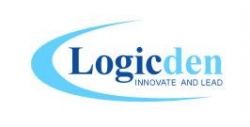 Morristown, NJ, March 13, 2010 --(
PR.com
)-- Logicden proudly announces the launch of a software-suite for managing published literature in the life sciences at the 21st DIA Annual Workshop at the Medical Communications conference, sponsored by the Drug Information Association. This premier event which attracts writers and information specialists from the pharmaceutical and biopharmaceutical industries takes place on March 15-17, 2010 at the JW Marriott Camelback Inn Resort & Spa, Scottsdale, AZ.
"Logicden's Drug Medical Information (DMI) software, along with Search Request Manager (SRM) and Drug Literature Knowledgebase (DLK), are innovative, web-based applications that will streamline information management in the Life Sciences/Pharmaceutical industry for the next decade" says Antony Joseph, founder of Logicden. "Our unique suite of software applications will maximize information-processing efficiency, leading to lower research times and higher profitability", he added..
"The software applications, integrate literature with corporate department processes that must comply with drug regulatory requirements. By implementing information processes using web-based solutions, pharmaceutical companies can increase efficiency, provide easier access to product literature and accelerate the delivery of products to patient care," Antony explained.
More details about this unique set of software applications will be provided at space #15 at the DIA conference, Scottsdale, AZ on March 15-17, 2010.
To learn more about Logicden or to schedule a meeting, call toll free 888 616 6668, email
info@logicden.com
or visit
http://www.logicden.com
###
Contact
Soft Pro Internationa Inc., dba Logicden
Antony Joseph
888 616 6668
www.logicden.com

Contact