Weiser LLP Teams Up with IASeminars to Offer Training Courses on International Accounting Standards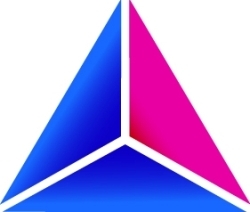 Washington, DC, March 18, 2010 --(
PR.com
)-- Weiser LLP is pleased to announce that it is partnering with IASeminars, a leading global provider of training courses on International Financial Reporting Standards ("
IFRS
"), to offer certified public accountants and other financial professionals a comprehensive range of IFRS training solutions.
"We are very excited to be joining forces with IASeminars," commented Kathryn A. Byrne, Partner-in-Charge of Weiser's International Services Group. "The reality is that with each day we are moving closer toward global accounting standards. We believe our collaboration with IASeminars will help our professionals and our clients in dealing with the complex transition." With access to more than 100 international accounting courses in 30 cities around the U.S., including New York, New Jersey, and Pennsylvania, Weiser will enhance the firm's existing IFRS service offerings, keeping pace with their clients evolving needs.
IASeminars is an independent training company based in London and Washington DC, and is a specialty provider of a comprehensive range of international accounting training courses around the world. Each year, IASeminars runs courses worldwide for several thousand delegates on topics such as:
- International Financial Reporting Standards (IFRS)
- US Generally Accepted Accounting Principles (US GAAP)
- Public Sector and Non-Profit Accounting
About Weiser LLP
For nearly a century, Weiser (www.weiserLLP.com) has provided accounting, tax, and consulting services to business enterprises and high net-worth individuals. Headquartered in New York City, with offices in Long Island, Westchester, New Jersey, and Pennsylvania, Weiser has a staff of over 600 people working with clients in many industries including real estate, automotive, media, apparel, manufacturing, distribution, financial services, health care services, not-for-profit, and textile rental, among others. Weiser has built a significant practice in servicing many of the leading private equity group and various public companies active across these industries. The firm also has prominent international tax and forensic accounting practices. Today, Weiser ranks as the 21st largest accounting firm in the nation, and the 15th largest firm in the New York metro area.
About IASeminars
IASeminars (www.iaseminars.com) has established itself over 10 years as one of the world's leading independent providers of international accounting seminars. With offices in London & Washington DC, it offers several hundred public courses each year on six continents. IASeminars attract thousands of senior delegates from around the world who are taught by an international faculty of expert instructors.
###
Contact
IASeminars Ltd
Victoria Kimber
888-430-4377
www.iaseminars.com

Contact