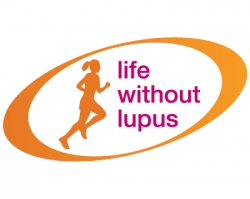 New York, NY, March 20, 2010 --(
PR.com
)-- To mark Foundation's 40th year, 40 entries available for runners through Team Life Without Lupus
Team Life Without Lupus The S.L.E. Lupus Foundation has been selected as an official charity partner for the ING New York City Marathon 2010, which will take place on Sunday, November 7, 2010. To mark the Foundation's 40th anniversary year, its "Team Life Without Lupus," representing the worldwide lupus community, will feature 40 runners raising funds for the fight against lupus.
The S.L.E. Lupus Foundation is a New York-based institution that has served people with lupus for 40 years. "We are again honored," said Margaret G. Dowd, executive director of the Foundation, "to be the only lupus organization ever to host a team in the world's most famous marathon."
Team Life Without Lupus will draw runners from New York City and around the world committed to raising awareness and research funds for the more than 1.5 million Americans with lupus who themselves can't run because of the often crippling fatigue, joint and muscle pain, and life-threatening damage to organs and tissues caused by the disease.
"Running for Team Life Without Lupus in the ING New York City Marathon," emphasized Dowd, "offers a unique opportunity to realize a personal goal, while raising vital funds and awareness for the Foundation's research and programming efforts."
According to Dowd, in the last 40 years, the Foundation has made great strides in the fight against lupus. "We've fought back against this disease – telling millions of Americans what lupus is, how it can cruelly destroy a person's body, and how important it is to stay smart, aware and alive. We've helped lupus patients and families in our most disadvantaged communities; and, with the launch of the Lupus Research Institute 10 years ago, we've produced the breakthrough science that has totally changed the outlook for people with lupus."
In exchange for a $3,000 fundraising commitment, members of Team Life Without Lupus will be provided with a complimentary training program led by experienced marathon coaches; social events for runners and supporters; high quality team gear; and a personalized fundraising page at
http://www.FirstGiving.com/TeamLifeWithoutLupus
.
To apply for Team Life Without Lupus, log onto
http://www.lupusny.org/2010-marathon
.
Team Life Without Lupus is also the first-ever lupus charity team to participate in the Los Angeles Marathon to take place on Sunday, March 21, 2010. Team members are raising funds for the Foundation's West Coast division, Lupus LA, which supports research and provides critical patient services for people with lupus throughout Southern California.
The 2010 Nautica New York City Triathlon, to take place on Sunday, July 18, offers another opportunity for runners as well as swimmers and cyclists to join the fight against lupus. Team spots are still available. For a $2,500 pledge, members will receive a guaranteed race entry and complimentary access to a 10-week training program under the guidance of pro coach Scott Cohen. Cohen is a certified fitness trainer, multisport coach, an Ironman triathlete, and has competed in marathons worldwide.
About the S.L.E. Lupus Foundation
The S.L.E. Lupus Foundation, headquartered in New York City with West Coast offices in Los Angeles, is the country's preeminent nonprofit organization providing direct patient services, education, public awareness and funding for novel lupus research on the national level.
About Lupus
Systemic lupus erythematosus (S.L.E.), commonly called lupus, is a chronic and potentially fatal autoimmune disorder and one of the nation's least recognized major diseases. In lupus, the body's immune system forms antibodies that can attack virtually any healthy organ or tissue, from the kidneys to the brain, heart, lungs, skin, joints and blood. Lupus is a leading cause of heart attack, kidney disease and stroke among young women. No major new treatments for lupus have been approved in more than 40 years.
###