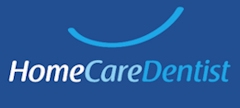 Los Gatos, CA, April 09, 2010 --(
PR.com
)-- When he launched Home Care Dentist, Dr. Amir Ghorbani saw it as a way to find even greater joy in his work. Having performed a wide range of general and cosmetic dentistry for years on the Bay Area Peninsula in private practice, he often questioned whether he was making a real difference in his patients' lives. With his thriving house call practice, he has no doubts.
"I've seen patients who haven't been able to leave their homes for years due to aging and mobility issues or, in some cases, agoraphobia. As all the research continues to point to the significant links between oral healthcare and overall health, it's becoming even more important that home-bound patients receive proper dental care," says Dr. Ghorbani.
The groundswell of evidence linking poor oral health with a number of systemic diseases including cardiovascular disease, diabetes and respiratory problems has prompted other healthcare professionals to recommend house call dentistry to the patients they serve.
Bay Area Care Manager Kimberly Wilcox, RN, contacted Home Care Dentist when a bed-bound patient began experiencing extreme discomfort in his mouth. "Dr. Ghorbani has not only significantly improved the quality of life of the patient, but has also taught proper oral hygiene care to his caregivers. Home Care Dentist has been a tremendous resource for me and my patients," shares Wilcox.
The average Home Care Dentist appointment lasts approximately 90 minutes and includes equipment set-up, a comprehensive exam and x-rays. The portable equipment unfolds from a stack of metal boxes into a full-service dental office.
"Everyone who calls our office is excited to learn that we provide this service throughout the Bay Area. Family members and caregivers are often incredibly relieved to know that they won't have to solve the challenge of transporting a patient with mobility issues or dementia to a dental office," says Dr. Ghorbani.
He went on, "I recently visited a 90 year old woman in San Jose who shared stories from her younger days when she used to rock climb, dance Tango and sing in a band. I only learned at the end of the appointment that she was referencing her late seventies. I restore classic cars as a hobby and many of our patients drove these cars new. We really gain as much from their life stories as they do from our services."
There was a time when most doctor visits were made in a patient's home. While house call dentistry is old-fashioned in a sense, Home Care Dentist is bringing a fresh, modern and technology-driven edge to the concept. The equipment looks like high-tech luggage and conveniently fits into a Mini Cooper.
"The first time I saw the Mini roll into Mom's driveway, I thought there must be some type of mistake. As the boxes came out and Dr. Ghorbani and his assistant set up, 'Cool' was the first word that came to mind," says Katie Alvarez, the daughter of a regular Home Care Dentist patient.
Dr. Ghorbani and his team see an opportunity to provide this service to a broader community outside the San Francisco Bay Area in the near future. To inquire about partnership or services, contact dentist@homecaredentist.com or visit http://homecaredentist.com.
###
About Home Care Dentist™
Home Care Dentist is committed to making quality oral healthcare accessible and convenient for all. With the most advanced portable dental equipment available and a staff of highly-trained dentists and eldercare experts, Home Care Dentist brings the care to Bay Area residents in their homes or residential care communities.
Founded in 2008 by husband-wife team Dr. Amir Ghorbani and Lily Sarafan, Home Care Dentist has built upon their combined expertise in dentistry and in-home care to provide an innovative and quality service. Since that time, Home Care Dentist has become the preferred resource for seniors, case managers, assisted living facilities and Bay Area families and professionals seeking an alternative to the traditional dental office. For more information please contact Liz Becker, Patient Coordinator, at dentist@homecaredentist.com or visit
http://homecaredentist.com
.