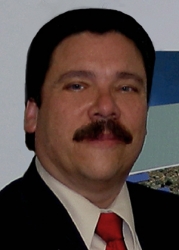 Frederick, MD, April 27, 2010 --(
PR.com
)-- Today, at breakfast meetings with supporters, Republican Candidate for Congress from the 6th District, Joseph T. Krysztoforski announced the launch of his Voter Outreach Program.
"As much as I would like to, in a district as large as the 6th, it is an unattainable goal for me to make appearances in every city, town or village prior to the primary. My Voter Outreach Program is designed to deliver my message directly to the voters via every means available. An informed citizen is our best opportunity to take back our government from career politicians and lobbyists," said Krysztoforski. He then went on to quote Thomas Jefferson, "The diffusion of information… I deem [one of] the essential principles of our government, and consequently [one of] those which ought to shape its administration."
The Voter Outreach Program began when, JTK for Congress, Krysztoforski's campaign committee set up a Facebook page and a Twitter account. In a little over two weeks, more than 134 people have made a connection with Krysztoforski, including such notables as Ellen Sauerbrey, WBAL radio personalities Sherri Elliker, Bruce Elliott, Delegate Pat McDonough, Ron Miller, and residents from every corner of the district. In addition to networking sites, Krysztoforski will hold online Town Hall Meetings starting in May and make scheduled personal appearances at venues throughout the district. District residents will be able to follow his campaign; view videos of debates, TV appearances, Town Hall Meetings and post questions and receive responses from Krysztoforski via Facebook (facebook.com/jtkforcongress), Twitter (twitter.com/jtkforcongress) and his web site, jtkforcongress.org.
"A varied media campaign is necessary to mobilize voters, increase their knowledge of the issues and Mr. Krysztoforski's position on those issues. In addition to social networking, the campaign committee will host Town Hall Meetings and rallies in every county in the district." said Dale Davis, a campaign spokesperson.
###