Revive Energy Mints Sets Up Distributor in Beautiful Medford, Oregon
Revive Energy Mints opens a new franchise in Medford, Oregon in a push to develop a presence in the top 20 healthiest states.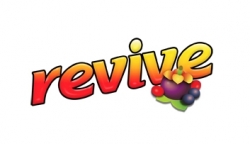 Denver, CO, May 07, 2010 --(
PR.com
)--
Revive Energy Mints
is proud to announce the opening of a new franchise distributor based out of Medford, Oregon. Revive Energy Mints, the flagship product of Revive Energy, are known to be not only the most powerful energy mint on the market, but also one of the most innovative and healthy solutions for consumers seeking an energy boost. As Oregon currently sits in 13th among a recent ranking of the healthiest states in the USA, this promises to be a great match between the product and the existing consumer market.*
Revive Energy Mints are one of the most innovative energy supplements on the market today. With more caffeine than a cup of coffee or the leading energy drink and a powerful proprietary healthy energy blend which includes superfoods, Revive is quickly carving a niche among health-conscious consumers in need of an energy boost. Revive's proprietary superfood blend consists of acai berry, goji berry, and mangosteen—all of which have been cited to provide multiple health benefits including high antioxidant content which helps keep the human body happy.
Revive Mints provides a boost currently unmatched in today's market. Using a new micro-encapsulating process, Revive delivers a caffeine, guarana, ginseng, and green tea energy blend that not only lasts longer, but tastes better. Each mint also contains no sugar and only four calories, reducing the crash effect inherent in energy products and keeping consumers from becoming bloated or sick from consuming too much sugar. The bottom line: Revive Energy Mints provide a smooth and sustained boost free of spikes and crashes fortified with a proprietary healthy energy blend that keeps consumers energized, healthy, and happy.
About Revive Energy Mints
Rylo Products, LLC developed its first generation of Revive Energy Mints late in 2008 after extensive research and development. Rylo Products noticed extreme growth in the market for energy supplements and superfoods, and the high saturation of liquid beverages. As energy product consumers themselves, the team behind Revive Energy Mints realized the pitfalls of energy in a liquid form and began their mission to provide consumers with a healthier, liquid-free energy product.
Revive seeks to provide consumers of energy supplements with innovative and exciting products through extensive consumer research and continued product development. Each product is designed for quality, great taste, and a boost of healthy energy. As an emerging player in the energy product market, Revive knows the importance of actively listening to consumers and meeting their expressed needs. It is for this reason that the company participates in constant market research and superior product development.
To learn more about Revive Energy Mints, visit www.ryloproducts.com.
To learn more about franchise opportunities with Revive Franchising LLC, visit www.easyvendingbusiness.com.
Source: Revive Energy
*Ruiz, R. (2009, November 17). The Healthiest and Unhealthiest States. Retrieved May 05, 2010, from Forbes.com: http://www.forbes.com/2009/11/16/unhealthy-healthy-states-lifestyle-health-states-top_chart.html
###
Contact
Revive Energy Mints - Sito Marketing
Emma Burns
1-866-393-0387
www.ryloproducts.com

Contact