Global Market for Maritime Security $15.4bn in 2010 - New Market Research on ASDReports.com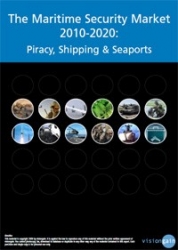 London, United Kingdom, May 24, 2010 --(
PR.com
)-- For decades maritime piracy on the high seas has been an almost accepted aspect of international trade. However, increasingly audacious attacks on high value assets such as larger oil tankers have changed the outlook. When pirates hijack vessels such as an oil-tanker carrying 2 million barrels of oil worth $100m, the world notices and minds are concentrated. The increased technological sophistication of maritime piracy hijackings could encourage maritime terrorist attacks. Although such hijackings are motivated by ransom, if terrorists seized the same assets – the outcome could be explosive.
It is calculated that the global maritime security market is worth $15.4bn in 2010. The global maritime security market is an immensely broad sector that has often been overlooked in the broader context of efforts towards homeland security which have more recently focused upon aviation security, cybersecurity and border security.
However, the global maritime security industry has been affected hard recently. Nevertheless, maritime security is increasingly being recognised and perceived to be a significant vulnerability that needs addressing at a national and global level. Global energy security, our global trade and globalised economy all rely heavily upon smooth, uninterrupted maritime activity. This is leading to increased investment in port security, counter-terrorism measures, container and people screening, as well as LNG port and tanker security.
This market is being driven strongly by increased maritime piracy centred around Somalia, the Gulf of Eden and Horn of Africa, illegal immigration, illegal drug and people trafficking, corruption, organised crime and smuggling in Asia, Africa and Latin America are also driving a need for maritime security in ports and entry points.
Energy security is also another major driver for maritime security. Terrorists attacking the oil and gas supply chain could seriously impact the global economy.
Over 1,000 major seaports worldwide require a substantial maritime security upgrade and regulatory compliance is driving investment in these seaports. The Maritime Transportation Security Act (MTSA), the SAFE Port Act, the Customs Trade Partnership Against Terrorism (C-TPAT), Container Security Initiative (CSI) and the Secure Freight Initiative (SFI) have all driven considerable investment in security systems.
Many private shipping companies are resorting to deploying armed Private Security Companies (PSC) to deter pirates. However this is controversial and, from a legal standpoint, is a grey area.
From the government perspective, navies are increasingly deploying Maritime Patrol Aircraft (MPA), and Unmanned Aerial Vehicles (UAV) for surveillance. Coast guards are utilising Automatic Identification Systems (AIS) and Vessel Tracking Systems (VTS).
Within seaports, access control systems and biometric ID security cards are being implemented. Container screening initiatives are also being rolled out nationally and internationally.
Find More Info On This Report On
ASDReports.com
###
Contact
ASD Media BV
Stefan Koopman
+31-20.4869620
www.asdreports.com

Contact