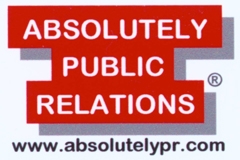 Denver, CO, December 03, 2006 --(
PR.com
)-- Rocky Mountain News Washington Bureau Chief Michael Sprengelmeyer interviewed and quoted Maggie Chamberlin Holben, owner of Lakewood-based Absolutely Public Relations, regarding the PR/media relations tactics of Colorado Congressman Tom Tancredo. The article ran Friday, December 1, 2006, and was written in light of Congressman Tancredo's public flap with Florida Governor Jeb Bush earlier in the week over remarks the Congressman made about Florida and the immigration issue.
In the article headlined "Jeb: Fat lady sings in Tancredo feud," Holben said in her quote: "Tancredo's ability to stir the pot to attract the media is 'not really novel.' But, she added, 'It's a tricky strategy because of the negativity you can attract.'" The article, for the time being, is available at the following link: http://www.rockymountainnews.com/drmn/local/article/0,1299,DRMN_15_5182491,00.html
"I was delighted to share my views about the PR tactic of using controversy to attract media attention," Holben says. "As I understand it, Michael Sprengelmeyer felt it was important to go outside the usual group of political folks who get quoted all the time for this article." Holben is frequently interviewed as a public relations expert by the media. Her expert profile if found at: http://expert411.com/_wsn/page2.html.
Last year, The Colorado Daily, Denver Post and The Daily Camera in Boulder interviewed and included quotes from Holben responding to a PR E-mail snafu involving the University of Colorado PR Department (now under new leadership). She also responded to the need for media training and preparation prior to news conferences and media interviews. In February 2004, when CU's much publicized football scandal was first unfolding, Holben was interviewed by News Radio 850 KOA, Reporter Alex Stone, concerning crisis PR techniques.
In addition to the KOA interview, Holben assisted 9News in May 2003 by providing PR perspective regarding the Aron Ralston climbing accident. Ralston is the climber who cut off part of his arm to free himself from a boulder during a hiking accident in Utah in late April 2003.
According to Holben, in her interview three years ago with 9News, Ralston could parlay the incident into a lifetime of money and fame, if he'd so chose. "Certainly the book deals, the movie deals, the speaking engagements. Those could go on for his entire life literally," Holben said. History has proven Holben's PR predictions correct.
About Absolutely PR
Absolutely Public Relations was founded by Maggie Chamberlin Holben in April 1999. Consulting clients include: Baxa Corporation, Englewood, CO; a Los Angeles-based, Fortune 125 financial services provider; and Holben Building Corporation, Denver. In addition, Holben is on the Board of Directors for the Colorado Bioscience Association (CBSA) and in that capacity serves as chair of the Communications Committee and is assisting in initiating a national/international media relations program for the association. Holben was recently named CBSA "Partner of the Year" at the 2006 Awards Dinner.
Absolutely PR maintains several websites to maximize exposure and attract media attention for contracted and indemnified clients. These sites include:
http://www.PublicRelationsNewsroom.com
http://www.Expert411.com
http://www.DenverPRNewsroom.com
http://www.Online-Presskit.com
For more information about Absolutely Public Relations, go to http://www.absolutelypr.com or call 303-984-9801.
###