Hard Money NYC is Proud to Announce the Launch of 48houslawsuitcash.com
48hourlawsuitcash.com provides cash advances to individuals who have an anticipated personal injury settlement or already settled case within 48 hours of taking in the application.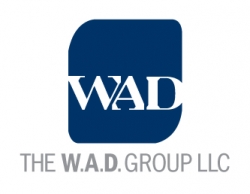 New York, NY, June 18, 2010 --(
PR.com
)-- Hard Money NYC, a private money lender specializing in alternative financing, announced that it has launched
48hourlawsuitcash.com
.
HMNYC, owned by The W.A.D. Group, LLC, has been providing pre-settlement advances and post settlement funding for a number of years to clients across the country, and has decided to launch this website in an effort to continue to help clients in need of cash today while they wait for their cases to settle.
48hourlawsuitcash.com puts cash in the clients hands within 48 hours of the initial application coming into their office. They have no application at all. Their competitive advantage against other firms is their streamlined process and speed to cash.
Robert Coppinger, Managing Member of The W.A.D. Group and founder of 48hourlawsuitcash.com said "Providing cash advances in the time-frame that we do is amazing. We sometimes have checks go out the door the same day that an application came in. Access to quick cash in this economy is a valuable resource. And, the best part is, if the client loses their case, they owe us Nothing!! We only get paid back if the client wins their case."
Hard Money NYC maintains offices in Bronx New York, Hartsdale New York, and Stamford Connecticut.
For more information on 48hourlawsuitcash.com, please visit them at www.48hourlawsuitcash.com, or at www.wadservices.com, or at www.hardmoneynyc.com.
###
Contact
Hard Money NYC
Robert Coppinger
347-281-4577
www.48hourlawsuitcash.com

Contact