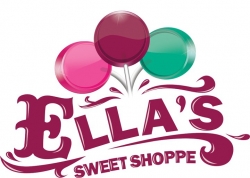 Madison, GA, June 19, 2010 --(
PR.com
)-- Ella's Sweet Shoppe, a specialty sweet shop with over 4000 ready made candies, 100 independent nostalgic soda pops, 24 flavors of all natural gelato and many of the finest gourmet chocolates and truffles imported from all around the world will celebrate their grand opening on Saturday, July 3rd, 2010 from 12pm-4pm at Ella's Sweet Shoppe, 191 West Jefferson Street, Jefferson Square Parkside in Madison, GA.
"Ella's Sweet Shoppe is very excited to open our doors in Madison Georgia's beautiful downtown historic district. We feel being located directly across the street from the Town Park, the cities newest and most charming addition creates an enjoyable atmosphere for our customers. Combine that ambiance with our fine nostalgic candy and a recipe for a wonderful experience is created for both the young and the young at heart," said Alison Tremonti, Ella's Sweet Shoppe co-founder and operator.
In celebration of the event the first 25 purchases will receive a Free "Wonka Exceptionals" candy bar. Find a Golden Ticket inside and you could win a Trip Around the World or thousands of Other Prizes. The next 25 purchases will receive other Free Wonka candy merchandise. And everyone who attends will receive a Free raffle ticket. At 4pm they will draw 3 lucky numbers for winners of a $50, $25 and $10 gift cards to Ella's Sweet Shoppe.
In addition to the stores grand opening ceremonies a comprehensive interactive marketing plan will commence shortly after to maximize immediate brand awareness of Ella's Sweet Shoppe and its products including:
Rotating television spots that will run periodically during the highest rated shows and events on local cable markets in Athens, Covington and Conyers, GA to promote both the store and the Town Park in Madison GA.
20,000 full color flyers which will be distributed throughout the region by local street teams. Each flyer will contain a discount coupon and promote the store, its mobile text message opportunities and its website.
A mobile text messaging campaign that reaches consumers directly through their personal electronic devices via mobile phone text, IM, email, social networks, blogs, (etc.). This generation of tech-savvy consumers that want close relationships with the companies they support will be able to receive instant discounts and prizes into their mobile devices by texting the word Ellas to 69302 or signing up online at the stores official website.
Internet search engine marketing will begin shortly after to help increase traffic and build brand awareness and loyalty of Ella's Sweet Shoppe and its website, www.EllasSweetShoppe.com .
Full color print ads and radio spots will run in select newspapers and radio stations around the store locations surrounding areas.
At Ella's Sweet Shoppe there is a certain nostalgia that takes hold. While it is still modern it simultaneously contains a nice touch of the way things used to be. When life was a bit more simple and people were always friendly. As you sit back and treat yourself to the sweet taste of your choice, reminisce to other customers about when you first tasted old style goodies like Wax Lips, Flicks, Hot dog bubble gum, Moxie, Nehi etc. But as you think of how it was back in the day you can check your Facebook and email because Ella's Sweet Shoppe is a WIFI hotspot.
"We wanted to create Ella's Sweet Shoppe with a goal that wasn't solely to drive sales. We wanted to create a environment where our more mature customers might reminisce, have fun and take pleasure in the experience of visiting Ella's while enjoying some of our finest candy products. But we also wanted to give an opportunity for children to begin their memories at their local candy store so they might reflect back on it 50 years from now. We didn't want the younger generation to miss out on those memories and in their futures be forced to remember what life was like in the candy isle of the giant mass retailer," said Lorenze Tremonti, Alison's husband and the other half of Ella's Sweet Shoppe.
So when Ella's Sweet Shoppe celebrates its store being open for business over the July 4th Independence Day holiday weekend its not only celebrating a husband and wife's dream, or a venture to generate revenue, or even the freedom to be all that we can be in America. Its celebrating traditional old style values and customs that have been lost in today's mold. The way life was and the way life should be......now that's sweet.
Contact: Lorenze Tremonti
Phone: 706-342-7544
contact@EllasSweetShoppe.com
www.EllasSweetShoppe.com
Ella's Sweet Shoppe, LLC
191 West Jefferson St.
Madison GA 30650
706-342-7544
###