PR.com Interviews R&B Singer and Actor Tyrese Gibson and Acclaimed Film Director John Singleton
PR.com's Senior Editor, Allison Kugel, interviews Tyrese about his transition from R&B music into rap and hip hop and then chats with both Tyrese and director John Singleton about Tyrese's film career.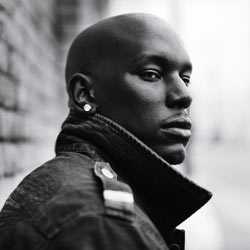 New York, NY, December 12, 2006 --(
PR.com
)-- PR.com's Senior Editor, Allison Kugel, speaks with R&B singer and film actor,
Tyrese Gibson
about his new album, "Alter Ego," being released today through J Records. Tyrese discusses his desire to take his music career in a new direction with this double album, featuring an R&B CD as well as a full rap CD under his alter ego, Black-TY. When asked by Allison Kugel why Tyrese has decided to use another name for his rap album, he replied, "Because Tyrese is an R&B singer and Black-Ty is an emcee. I didn't want my fans to show up to buy a Tyrese CD and hear me rapping on it. It's two different experiences, two different worlds." He was excited to share the positive response he has gotten from other artists whom he respects, stating, "Right now is crazy. I've been approached like eight times already from R&B singers wanting me to do 16 bars of rapping on the end of their R&B song."
Throughout PR.com's interview with Tyrese Gibson, he talked about growing up in South Central Los Angeles, and how it gave him the drive and business instincts that allowed him to obtain the success he now enjoys in both music and acting. Tyrese explains, "Being in the hood was some of my better years. Because what you learn in the hood is you learn instincts. It's like predator instincts. When you out in the jungle in Africa, if you don't know what to stay away from, you can walk into some real dangerous sh*t. But my hood instincts is something that I've been able to use throughout my career and my life. If it wasn't for me living in the hood, I really wouldn't know what to stay away from. You read people's energy and you know that, that dude is not it, versus being gullible and clueless and just hanging out with anybody who smiles."
The conversation then turned to Tyrese's film career and includes a light hearted and humorous three-way phone conversation between Tyrese, director
John Singleton
and PR.com's Allison Kugel. The three discuss what John Singleton sees in Tyrese and why he continues to cast him in his films. The two are currently looking to collaborate on a fourth film project together. On describing their professional and personal bond, Singleton shares, "The cool thing [is] we're both from the same environment. The things that we've seen at an early age, it's phenomenal that we're not destroyed as men. We're still rising. We're still shining. Even though we work in the entertainment industry, we don't have the airs of the kind of people… a lot of people in this business, they re-invent themselves to a degree that they don't know who they are anymore. That's what he and I share."
For the entire interview:
http://www.pr.com/article/1057
or go to www.PR.com and click "
Articles
."
About PR.com:
PR.com
is a unique website where companies can promote literally everything about their
business
in a one stop shop business marketplace. A cross between a public relations and advertising entity, PR.com is a directory of businesses, products and services, a
press release
distribution service,
job search
website, and online publication of articles, reviews and
celebrity interviews
. With a full company profile, each business listed on PR.com has a powerful means by which to generate quality leads as well as gain worldwide and local exposure for all of their products, services and other business information.
Contact
PR.com
516-520-0000
http://www.pr.com

Contact