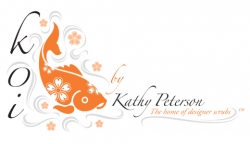 Santa Monica, CA, July 20, 2010 --(
PR.com
)-- Marc Ecko Enterprises, a global fashion and lifestyle company, and koi, a leading maker of designer scrubs, have announced a partnership to launch two new lines of designer scrubs under the Ecko Unltd. and Ecko Red brands.
The new Ecko-branded collections, designed in collaboration with koi under an exclusive licensing agreement, will feature scrub tops and pants for men and women. Ecko Red will feature fashion-forward scrubs for women, while Ecko Unltd., the "world famous Rhino brand," will focus on stylish and modern scrubs for men. The debut collections will be available for delivery in time for the Spring 2011 season.
This partnership is Marc Ecko Enterprises' first foray in the designer scrubs market and the company's first collaboration with koi, the industry's leading maker of designer scrubs. Previously, koi has collaborated with the iconic fashion brand tokidoki on a limited edition scrub set.
"I'm really excited about this partnership," said koi founder and president Kathy Peterson. "Marc Ecko is one of the top names in global youth culture and fashion. I think our brands are a great fit for each other. We both put a strong emphasis on style and innovation."
"The Ecko brands have incredible name recognition among younger consumers," said Kathy Peterson. "A lot of younger healthcare workers and students have grown up with these brands. Many of them love the fresh, youthful and streetwise styling of the Ecko brands. But there hasn't been anything like these brands in the uniform market before. We're looking forward to filling that void."
Retailers can place wholesale orders for the new Ecko Red and Ecko Unltd. Spring 2011 collections starting in September 2010.
About Marc Ecko Enterprises
Marc Ecko Enterprises is a full-scale global fashion and lifestyle company with reported sales of over $1.5 billion in 2009 and approximately 1,000 employees worldwide. Over the past 17 years, the group of companies that comprise Marc Ecko Enterprises (MEE) has grown to include: Ecko Unltd., the largest young men's brand in better department stores today; Ecko Red, a young women's brand both identified by the 'World Famous Rhino' logo; Marc Ecko Cut & Sew, a contemporary menswear line; Zoo York, the first and largest east coast action sport brand; Marc Ecko Entertainment, an interactive entertainment and videogame unit; and Complex Media LLC, a publishing and new media division. Iconix Brand Group, Inc. owns, licenses and markets a growing portfolio of consumer brands and owns an interest in the ECKO (R), MARC ECKO (R) and ZOO YORK (R) brands.
About koi
koi, The Home of Designer Scrubs™, specializes in fashion-forward scrubs for women and men. Founded in 2006 by designer Kathy Peterson, koi is known for its innovative and contemporary scrub designs and prints, which have earned the company a passionate and loyal following among fashion-savvy healthcare professionals. In its brief existence, koi has grown from a small startup to a multi-million dollar business and leading player in the uniform industry. Currently, koi products are distributed at more than 1,000 retail locations in the US and globally in Canada, Europe, Asia and South America. koi is based in Santa Monica, California.
###