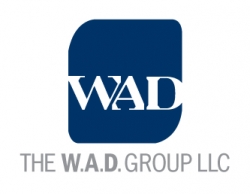 New York, NY, July 23, 2010 --(
PR.com
)-- The W.A.D. Group, LLC, a NY based private money lender specializing in alternative financing, announced that it has launched
moneynyc.com.
MoneyNYC.com is a collaboration of multiple financial service providers committed to assisting individuals, business owners, and entrepreneurs with solutions to their financial needs. Business loans, Hard Money Loans, Business Cash Advances, Plaintiff Cash Advances, Real Estate Mortgage Services, Real Estate Sales, Insurance Services, Merchant Service Processing, Payroll Services, Business Start Up Services, Tax Professionals, ATM Services, and Financial Planners are who have joined the MoneyNYC.com family. If you have been looking for a place to handle multiple financial services, moneynyc.com is worth checking out.
MoneyNYC.com puts customer service first and prides themselves on their second to none service. The W.A.D. Group has built it's solid reputation one satisfied customer at a time, and brings this same philosophy to the MoneyNYC.com family.
Robert Coppinger, Managing Member of The W.A.D. Group said "Providing a single site where clients can access top professionals in their fields easily, was a dream come true for me. I receive hundreds of calls a week from prospects, and they usually have so many questions and needs that my company as a lending institution could not answer or solve. Over the years I have secured solid referral relationships with like minded financial service professionals, and developed a strong network to send these clients to knowing that they were going to be treated as I would treat them. MoneyNYC.com takes that process of referring clients and brings it into 2010. I now have a dedicated platform and streamlined process for handling multiple financial service requests."
The W.A.D. Group, LLC maintains offices in Bronx New York, Hartsdale New York, and Stamford Connecticut.
For more information on moneynyc.com, please visit them at www.moneynyc.com.
###