Granite Shield Announces Low Cost Applicator Sample Starter Kit
Granite Shield is not just for granite fabricators. It's a great business opportunity as a full time business or for those seeking to earn extra income due to the economy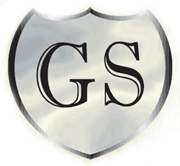 Canyon Lake, CA, August 24, 2010 --(
PR.com
)-- Granite Shield is a great business opportunity for granite fabricators, kitchen & bath stores, interior designers, contractors, etc. and those who are in the home improvement industry or one's that haven't or aren't in a related business to granite or granite fabricating. Granite Shield has many successful Granite Shield applicators that do include granite fabricators but have also been managers for Quiznos, firemen, retired police officers, etc. Even a great way for housewives to earn extra income sealing the granite countertops for family, friends and neighbors or a side job to earn extra income due to the economy. The Granite Shield sealing process is easy to do even for those that have never sealed granite and can be easily be done by a male or female. If you can wash a countertop you can do the Granite Shield permanent sealing process.
"With the economy in the state that is in, we at Granite Shield are trying to help granite fabricators and customers get the permanent sealer for natural granite that only Granite Shield has to offer easier access to all and affordable," says Debbie Phillips, the Vice President and Operations Manager of Granite Shield Inc.
Prior to 2002 Craig Phillips said, "If only granite wouldn't stain and was maintenance free it could compete with artificial stone countertops and other man made countertops available, granite would sell more." Craig's mission was to create a granite sealer or process that would in fact make granite non-porous and maintenance free. Craig's goal was accomplished and he created the Granite Shield permanent sealing process in 2002 and to this date there is still no process available like it, which not only seals the granite permanently but also makes granite smoother and shinier while still allowing the granite to breath naturally. Granite Shield also eliminates the need for expensive granite cleaners and sealers and can be cleaned with regular window cleaners including ammonia, alcohol or even bleach, allowing the customer to disinfect their granite without the fear of removing the seal. It not only seals granite but it also makes artificial stone countertops more repellent, richer in color and shinier.
The new sample starter kit will seal from 200 to 300 square feet of granite with the permanent sealing technology using the latest in catalyzing polymers and nanotechnology, molecular bonding sealant. The low cost to sample the process and seal 200 sq. ft. to 300 sq. ft. is only $799.99 and includes everything to get started sealing customers permanently sealed, maintenance free, lifetime warranted granite. To view information about the sample starter seal kit go to: http://www.graniteshieldstore.com/graniteshieldapplicatorsamplestarterkit.html
Here's a great testimonial about the Granite Shield permanent sealing process by Alyssa Palmer:
"Dear Granite Shield,
I had my kitchen countertops treated with Granite Shield in March 2010 and just wanted to write you to tell you how happy I am that I got them done. When I first moved in to my new home in February, my countertops were disgusting. There was grease, sealant, dirt, dust, food and Lord knows what else on them. I tried everything to try and clean them and nothing seemed to work. I was so upset and frustrated because instead of enjoying my first house, all I was doing was scrubbing granite. It got to the point where I wanted to nothing more than to rip them out. Realizing that I could not afford new countertops though, I was desperate to find a company or a product that would not only clean, but seal my granite as well to prevent this from happening again. A quick search on the internet brought me to the Granite Shield website. I read the testimonials, watched the videos and immediately called to get someone out to my house. Within days the owner of the company, Craig Phillips, was at my door to treat my counters. As I watched him work, I was amazed at how this product effortlessly cleaned all the grime that I had spent almost a week scrubbing. The process only took a couple of hours to do my entire kitchen and when he was finished, the countertops looked like they were brand new and felt amazingly smooth. Months later, they are still gorgeous and I show them off every time someone new comes to my house. I always recommend Granite Shield to everyone I know or meet that has granite in their home. I love no longer having to worry about harmful bacteria in my granite or spending long periods of time and effort cleaning it. In fact, it takes me less than a couple of minutes each day to quickly wipe them down and they look the same as they did the day I got them treated. Granite Shield is such a peace of mind because I know that my granite is taken care of and it is one less thing that I have to ever worry about. Thank you so much!"
Alyssa Palmer
Commercial testimonial:
July 28, 2010
"Dear Craig,
Thought I would forward to you comments from my clients, regarding your product, Granite Shield.
We have now done three major and one minor commercial projects together consisting of stain concrete floors, marble, granite and tile floors, complete restroom finishes, old steel and stainless steel fixtures. This is a mix of materials and I am very happy to report that your product is holding up under large amounts of traffic, better then any other product we have used to date.
During our review of projects, six months and one year after completion, in every case the owners are still very pleased with the stability and overall appearance of the materials that have a Granite Shield coating.
The two of the four architects have made favorable comments on the lasting appearance of your product and have indicated it will be part of their future specified materials to use in sealing floors and restroom tiles.
I do not generally have the pleasure of informing a sub trade how pleased my clients are with a product.
Keep up the good work and I will speak to you soon."
Sincerely,
Ed Migge
EJM Consultants, Inc.
Visit www.GraniteShield.com website and view a video demonstration of what Granite Shield can do verses other sealers or pre-sealed granite and also natural stone, stainless steel, glass, shower doors and concrete.
Granite Shield is located in 45 states and in Canada, Australia and New Zealand with 80 authorized applicators, 45 are granite fabricators.
For more information regarding Granite Shield sealing services, email Granite Shield, attention Debbie Burton Phillips, Vice President, at info@GraniteShield.net or visit their website at www.GraniteShield.com or www.GraniteShieldCountertops.com. Toll Free 877-477-3254. Granite Shield is a registered trademark.
###
Contact
Granite Shield
Debbie Burton Phillips
877-477-3254
www.GraniteShield.com
To contact Debbie Burton-Phillips
Direct: 951-805-3701
Email: GraniteShield@gmail.com

Contact