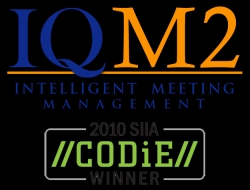 Chicago, IL, September 03, 2010 --(
PR.com
)-- The Village of Northbrook, IL is constantly looking at ways to improve and enhance communication and interaction with the residents and businesses that call Northbrook home. A significant initiative to streamline the internal public meeting processes and provide the public with a comprehensive view of the legislative process was realized in July 2010 when Northbrook selected and successfully launched IQM2's M2 Software Suite; comprised of fully automated agenda management software with integrated live and on-demand video streaming.
"The Village of Northbrook is committed to driving transparency in government and fostering citizen collaboration; IQM2 empowers us to do that. Their end-to-end software allowed us to replace time-consuming, paper-based processes with a streamlined approach and better deliver the information via the Internet. We did not see that level of sophistication in any other solution," stated Assistant Village Manager Phil Kiraly.
"We are delighted at the results and urge our citizens and businesses to visit our website, www.northbrook.il.us, where they can view agenda materials, search through meeting minutes and watch the proceedings 'Live' through Webstreaming technology. It's a great way to stay informed about what is happening in the Village," said Village President Sandy Frum.
"I had the pleasure of meeting a number of the stakeholders at the Village of Northbrook. I was truly impressed at their commitment to using technology to enhance their Citizen Services while improving internal workflow. Collaborating with forward thinking governments like Northbrook is a pleasure and we are honored to be their business partner. We look forward supporting them as they achieve their process improvement goals," said IQM2's CEO Daryl Blowes.
About IQM2:
IQM2 is a market leader in furnishing end-to-end public meeting management solutions to the public sector nationwide through their award winning Meeting Management System applications like MinuteTraq (agenda process improvement), MediaTraq (Live/On-Demand Video Streaming) and E-Voting(electronic voting).
For More Information please contact:
Erin Kennedy
IQM2 Media-(631) 563- 5033
###