Rentricity Completes First Commercial Installation for Pennsylvania Water Authority
Rentricity's 30 Kilowatt Micro Hydro Flow-to Wire System powers water pumps with "green' electricity at the MAWC Beaver Run Water Treatment Plant in Westmoreland County, PA.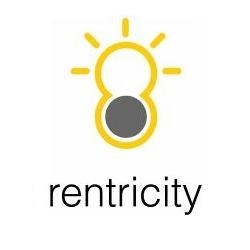 New York, NY, September 20, 2010 --(
PR.com
)-- Rentricity Inc., the New York City based renewable energy company, has completed a turn-key energy recovery installation of a 30 kW energy recovery system for the Municipal Authority of Westmoreland County (MAWC)'s water system. The site is a mandated release point at the Beaver Run Pump Station in Saltsburg, Pennsylvania.
MAWC serves 125,000 customers in a five county region and has three water treatment plants, which can produce over 70 million gallons of water per day. The project received a grant from the Pennsylvania Department of Environmental Protection through the Energy Harvest Grant program.
Rentricity's proprietary Flow-to-Wiresm system transforms excess pipe pressure and flow into clean power generation. Rentricity's renewable energy recovery solution allows water utilities to offset rising electricity costs while reducing environmental impacts. "All the electricity produced will be used to support pumping operations within a pump station facility located adjacent to the energy recovery vault," says John Ashton, Assistant Manager/Operations of the MAWC. "As far as I am aware, this is the first hydrokinetic installation in a water distribution system in Pennsylvania utilizing a mandated release flows and represents a new way for MAWC to manage electricity costs and lower our carbon footprint."
"This site is one of the many sites assessed in an Energy Recovery Feasibility Study conducted by Rentricity for the MAWC. We are happy that our collaboration with the MAWC led to our first commercial project and look forward to working with the MAWC and other Pennsylvania water systems on new project opportunities," says Frank Bursic, Rentricity's Project Manager & Sales Advisor in Pittsburgh.
Rentricity will commission two other commercial projects in the next six to nine months in two different parts of drinking water distribution system pipelines:
- a 50 kW system installed alongside pressure reducing valves at water treatment plant in Keene, New Hampshire; and
- a 325 kW system in parallel with a pressure-sustaining valve at a California water utility transfer station.
To find out more about Rentricity's energy recovery services, please visit its website at
www.rentricity.com
.
###
Contact
Rentricity Inc.
Frank Zammataro
732-319-4501
www.rentricity.com
President & Founder

Contact