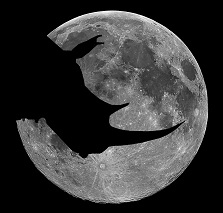 Troy, MI, December 08, 2010 --(
PR.com
)-- The family of Tyler Dunn and friends of the family from
Discount Training, Inc.
, are proud to announce the establishment of the Tyler Dunn Foundation.
Started in November of 2010 in loving memory of a wonderful young man whose life ended too soon, the foundation will focus on showing young people what an exciting and amazing life that is ahead of each and every one of them. When asked why this foundation was so important to him, Wesley S. Barron, Vice President of Discount Training, Inc., said "I have enjoyed such a blessed life, I have enjoyed an amazing career, I have traveled the world and seen many different cultures and have close friends from all of these amazing places, and I am still experiencing the joys of a wonderful family that is more than I have ever deserved. It hurts me deeply to think that our young people may actually believe the same joys and blessings are not available to them. This is simply untrue. It is not the goal of the Tyler Dunn Foundation to tell our young people that there will never be any problems. Instead, our primary goal will be to show them that despite what adversities may come along the excitement and amazing experiences that await for them in life far outweigh the adversities. The experiences and friendships that are developed in high school, the excitement and challenge of college life, the excitement and anticipation of beginning their first professional career, the excitement and wonder of their first travel experience, and much more awaits all of our young people. They deserve to see that all of this starts right now. They deserve to know that the launch pad to their dreams begins right now, right where they are at, not at some later point in life. Compared to adults, every one of these young people are better than us and they deserve a better experience than what we have had. It is a terrible tragedy for any young person to sit around waiting for their dreams to come true. It all starts right now and they are fully capable of making it happen."
The main activities of the Tyler Dunn Foundation will be:
1. Showing and helping young people know where to go for financial aid for college or technical training.
2. Providing professional technical training and workshops to interested students in High School.
3. Placing successful professionals in front of young people so they can see for themselves that they are qualified and capable of taking their rightful place in this world and living an exciting, blessed life.
In July of 2011 in Spartanburg, SC (specific location yet to be determined) the Tyler Dunn Foundation will be offering technical training to young people interested in Information Technology to earn their Security+ certification. The course will be taught by Wesley S. Barron from Discount Training, Inc., and all text books and certification exams will be paid for by supporting professionals in the community who want our young people to realize their dreams start right now.
Discount Training, Inc., offers CISSP, CISM, CISA, C|EH, Security+, Security|5, Network|5 and Wireless|5 boot camps.
The average mid-size company has 15 or more students that help to economize costs, however if students are out of work those costs can be staggering. Discount Training, Inc., can reduce those costs by nearly half by leveraging our network of elite trainers and facilities. "By using local companies, we not only bring new business to Michigan which has been hit hard by the decline of the automotive industry; we also make it possible for IT Professionals everywhere to re-tool and get off the unemployment line. When professionals attain the certifications Discount Training offers, well-paying jobs tend to seek them out. Discount Training, Inc., looks forward to helping individuals and companies alike attain levels of security and technical expertise that otherwise would have been financially unattainable. Discount Training's goal is to deliver twice the training for a given budget. Discount Training, Inc., has a 100% pass guarantee. Anyone taking a Discount Training boot camp that takes the exam within 45 days not passing may retake the boot camp again at no charge in the following 24 months," said Robert Cowan, CEO of Discount Training, Inc.
Why Discount Training?
- Discount Training, Inc., holds an A rating with the Better Business Bureau.
- Discount Training's 100% 24-month pass guarantee.
- Discount Training's Flexibility. Discount Training works with customers on payments.
- The Discounts. Discount Training will beat any legitimate competitive quote by 5%.
- Military personnel and veterans with honorable discharges will be given deeper discounts. Please visit Discount Training's web site for contact details.
- Disabled veteran can get their seats in any scheduled class for $1500.
- Discount Training will be donating 5% of its proceeds to The Disabled Veterans Fund or the Tyler Dunn Foundation.
- Discount Training's goal is to help companies get twice the training for their dollar. Discount Training helps companies cut their education training spend in half.
- The Tyler Dunn Foundation. This is a cause worth supporting. Too many children are growing up without proper mentoring. Teen suicide is out of control. We need to do everything we can to show children they have a future and options.
Discount Training is also enabling companies to attain
DoD 8570.1
compliance by providing relevant certification paths and on-site training under tight deadlines.
What is U.S. DoD Directive 8570.1?
This DoD-wide policy, made official in August 2004 and implemented according to the requirements of DoD 8570.1M Manual in December 2005, requires any full or part-time military service member, contractor, or foreign employee with privileged access to a DoD information system, regardless of job or occupational series, to obtain a commercial information security credential accredited by ANSI or equivalent authorized body under the ANSI/ISO/IEC 17024 Standard. The Directive also requires that those same employees maintain their certified status with a certain number of hours of continuing professional education each year.
How many DoD personnel are affected by this mandate?
DoD officials estimate that the number could top 100,000 people, including any full- or part-time military service member, contractor, or foreign employee with privileged access to a DoD information system, regardless of job or occupational series.
How quickly does the DoD expect its personnel to obtain certification?
DoD officials planned to have all affected personnel certified over a four-year period by reaching a 10% minimum certified in fiscal year 2007 and 30% certified per each fiscal year thereafter.
How does the mandate impact contractors doing business with DoD?
DoD officials recently added a clause to the Defense Federal Acquisition Regulation Supplement (DFARS) that will require any company bidding on new DoD information technology (IT) contracts to have 8570-compliant personnel.
The agency is currently asking for public comment on the clause, though a few requests for proposals (RFPs) and requests for quotes (RFQs) are already incorporating the new language. The new clause took full effect in summer 2007.
Discount Training, Inc., now offers the following boot camps.
-CISSP
Certified Information System Security Professional. The CISSP is one of the certifications that meet the DoD 8570.1 Directive.
-CISM
Certified Information Security Manager
-CISA
Certified Information Systems Auditor
-C|EH
Certified Ethical Hacker. The CEH is one of the certifications that meet the DoD 8570.1 Directive.
-Security|5
EC-Council's Cyber Safety
-Network|5
EC-Council's Network Safety. Network Safety will keep the student up to date in this networked world.
-Wireless|5
EC-Council's Wireless Safety
-Security +
"A year ago we were sending our instructors all over the United States to train our clients, we still offer those services but now we can beat any training company on cost and service locally. We are trying to bring talent back to Michigan as the cream of the crop are leaving in high numbers. Our strategy is to take advantage of the great rates we can get from local companies and fly the students to us. This enables students to concentrate on learning rather than being distracted by work and home life. There are other differentiators spelled out in our web site. This has resulted in a near 100% pass rate for students across all boot camps," added Robert Cowan, CEO of Discount Training, Inc.
###