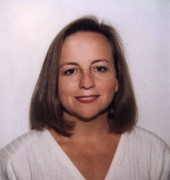 Darien, CT, February 10, 2011 --(
PR.com
)-- Renewing your wedding vows is a romantic, moving and beautiful way to celebrate your love for each other. And for those who have chosen this day, their Valentine's Day wedding is a dream come true.
Couples who pre-register can also receive a personalized certificate, but pre-registration is not required to participate. Send your full names and select vow renewal or wedding to mary@ct-jp.com
Event details:
Location: The Water's Edge at Giovanni's in Darien 2748 Post Road (near Stamford Line)
Date and Time: Valentines Day, Saturday 2/14/2010
On site Sign-up and Registration s from 6:30 to 7 p.m. The ceremony will be 7 p.m.
Dress: Your choice- from wedding dress to jeans.
How can you participate?
Married couples:
All married couples are invited to a non-denominational group vow renewal ceremony at The Water's Edge at Giovannis in Darien. No marriage license is required for the vow renewal ceremony. The vow renewal ceremony does not have legal significance.
How to participate: the vow renewal is open to all who would like to participate – local residents and visitors. If you pre-register by emailing mary@ct-jp.com, (send your full names), you will receive a special personalized certificate.
Couples who want to get married (including same sex marriages):
All couples who wish to get legally married must obtain their own marriage license at Darien Town Hall at 2 Renshaw Rd in Darien, CT Open weekdays from 8:30 a.m. to 4:30 p.m. Please arrive by 3 p.m. to obtain your license. Please do not wait until the 14th to get the license, plan ahead.
To obtain the license application go here. (http://www.norwalkct.org/DocumentView.aspx?DID=314). The license fee is $30 and you must present your photo id to the town clerk. Advise the Town Clerk that the officiant is Justice of the Peace Mary C. Pugh and wedding location is Darien. In Darien you can apply and receive your license same day. You must bring your valid license stating Darien in box 49 and your photo ids to the ceremony to present to the officiant.
William Wrenn, a professional photographer, will be available and taking photos of the event and the couples. Purchase of photographs is optional- photos will be available for viewing and ordering online after the event.
Photographer: William Wrenn, (203) 853-9803 www.wrennphotography.com
Wedding Officiant: Mary C. Pugh, CT's Top Justice of the Peace 199 Silvermine Ave, Norwalk, CT 06850 (203) 838 1038 www.ct-jp.com
Flowers and decorations: Carlyle Kloter Carlyle Kloter of Everything Carlyle
www.everythingcarlyle.com
203-482-7709
Email: carlylekloter@optonline.net
There is no cost to participate in the ceremony and guests and family members are welcome to attend.
The Waters Edge at Giovanni's hosts a unique Valentine's vow renewal and wedding celebration.
The family-owned Darien waterfront banquet and restaurant establishment, better known for hosting elaborate single weddings, is opening its doors on Valentine's Day for everyone who wants to renew their wedding vows or get married.
Everything needed for that perfect ceremony will be available, from a Justice of the Peace and floral decoration to photography and a champagne toast, all to the high standards that generations of brides and wedding guests have come to expect from The Waters Edge at Giovanni's.
"Valentine's Day only comes once a year and there is tremendous demand from couples to renew their vows or get married on that day so we have decided to accommodate them all!" stated JoAnn Latorraca, General Manager of The Waters Edge at Giovanni's, and second-generation owner.
A group vow renewal and wedding ceremony, officiated by Mary C. Pugh, Connecticut's top J.P. and veteran of hundreds of weddings every year, will be held on Monday, February 14th at 7PM. Floral decoration, photographer and a champagne toast (with purchase of dinner) will be provided by The Waters Edge at Giovanni's and of course, couples and their families and guests can enjoy a prix-fixe gourmet dinner afterwards. Couples should pre-register and those being married are responsible for obtaining their own marriage license from Darien Town Hall beforehand. A license is not necessary for renewal of vows.
There is no cost for the ceremony but photographs and dinner must be purchased separately.
J.P. Mary C. Pugh will provide a personalized certificate, signifying the renewal of marriage vows, for all couples who pre-register.
The Waters Edge at Giovanni's has been a landmark Connecticut location for weddings, other family celebrations and business meetings since 1987.
Located in Darien, on the Stamford town line, it is also noted for its "Land and Sea" restaurant and private dining facilities.
Recently it received a "2011 Best Wedding Location" award from The Knot, America's leading Internet and magazine destination for brides.
If you want to make a reservation for dinner after the event, please call Giovannis at 203 325 9979
http://us2.forward-to-friend2.com/forward/preview?u=0ab1b80d3a6db4262cf67774e&id=fce398ef96
###