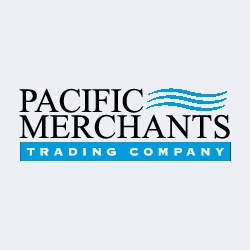 Los Angeles, CA, March 26, 2011 --(
PR.com
)-- Pacific Merchants - A Boutique Assortment Of Tabletop And Lifestyle Products - Acacia Wood, Mason Cash, Price & Kensington Teapots and Ceramics.
With a pioneering reputation in the housewares and tabletop industries, Pacific Merchants has long been known as the original importer and marketer of eco-friendly, "green" Acacia wood and its comprehensive trademarked line of Acaciaware® (formerly known as "monkey pod"). Pacific's Acacia hardwood line features a wide variety of
wooden salad bowls
, wood plates, wood trays, salad servers, serving utensils, and other uniquely-shaped wooden serving pieces. Each Acacia wood item is hand-turned and crafted from one solid piece of hardwood, especially important in the construction of durable wooden salad bowls. All Pacific Merchants' Acacia wood is "harvested with care" from privately owned lands in cooperation with strict governmental regulations. Pacific Merchants sells only responsibly harvested wood in order to protect the environment.
Pacific Merchants is also the exclusive United States importer and distributor of Mason Cash ceramics, a 200-year-old British brand of stoneware and porcelain. Purveyors of fine
mixing bowls
, pudding basins (used by the British Royal household), baking dishes and pet bowls, Mason Cash has been long-adored for the beautiful, ergonomic design of their products. Julia Child and Martha Stewart are just a few culinary greats who have considered Mason Cash mixing bowls as "essential" in the kitchen. In addition, Mason Cash has long been regarded as producing the finest mortar and pestle sets in the world--sought after by the most serious cooks and collectors. "We're very pleased to be the exclusive importer of the British Mason Cash and Price & Kensington lines into the United States," says Bruce Mannis, President of Pacific Merchants, "These brands not only make affordable, heirloom-quality items, but the design of these items is instantly recognizable."
Price & Kensington is a 100-year-old Stoke-on-Trent pottery line famous for colorful Brown Betty shaped
teapots
, as well as tea mugs, tea canisters, tea caddies and tea accessories. Pacific Merchants also offers a line of whimsical, decorated tea and coffee mugs from Price & Kensington for those seeking something a little more unique in their home.
Pacific Merchants is the Placemat Resource
Pacific has established itself as a premier supplier of
placemats
, runners and coasters to fine restaurants and exclusive hotels across the United States. Las Vegas hotels such as the Wynn, Mandalay Bay, MGM, Hard Rock Hotel, Four Seasons, are just a few satisfied customers. Restaurants include Patina, BLT Steak, Michelin star winners Strata and Alex are examples of gourmet restaurants that use Pacific Merchants place mats. Manufactured in the United States, Canada, Germany and Asia, Pacific Merchants placemats come in a variety of materials and rainbow of colors. Polyvinyl material is washable, UV safe, top shelf and dishwasher safe. These synthetic fabrics are elegant enough for the dining room table yet durable enough for outdoor use.
Pacific Merchants Expands Operations
Pacific Merchants' previous e-store was geared primarily toward retailers and commercial entities. With the design of a brand new Magento-based website, Pacific is now pleased to offer an expanded selection for retail customers, including a gift and wedding registry. "We realize many people enjoy shopping from their homes, and in this day and age it is important to make sure products are available to consumers everywhere, from those in the furthest corners of the country to those in large metropolitan areas. The expansion e-store makes access to our high-quality tabletop accessories much easier for a much larger audience than before," says Mannis.
Retailers and Commercial accounts can still shop the website with ease, allowing them to more easily meet their supply needs. Those interested in becoming retailers of any of the Pacific Merchants lines, or who would like to use the company's products in their hotels or restaurants can simply sign on to the website, create a user account, and apply for a retail or commercial account. "We believe we must stay ahead of the curve and fully participate in the internet and social media innovations. If not, we will be left behind," smiled Mannis. "The future is here, we are embracing it!"
###