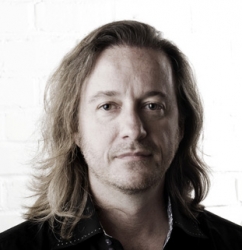 Winter Park, FL, April 26, 2011 --(
PR.com
)-- Like many businesses today, award-winning design firm Beasley & Henley Interior Design, has found that one key to keeping their company strong is expanding the geographical reach of their services.
Beasley & Henley is a national interior design firm with a strong hold in Florida, particularly Central and SouthEast Florida. Recently they have move further out, beginning projects in Jacksonville, Palm Beach, Ocala and Gainesville.
"We have always travelled for our clients," explains Troy Beasley, Design Principal. "Now we have the opportunity to do more of it."
In recent years, Beasley & Henley has also completed projects in the Caribbean and China, and bid on work as far afield as Saudi Arabia and Baku, Azerbaijan.
"The Baku project was a few years ago, and a lot of fun to do. We like just be able to say we bid on something in Baku, because people invariably say… where?" laughs Beasley.
Beasley & Henley say long range projects are no problem because of the ease of using Skype and the internet, close access to airports, and the now-common place expectation of a 2-3 hour drive to a project. The firm expects these types of projects to pick up in the next 12 months.
For more information on Beasley & Henley and to see photos of their work, log onto www.beasleyandhenley.com.
###
Beasley & Henley Interior Design is a 18-year-old interior design firm, specializing in Interior Architecture, Luxury Commercial Interiors and Exclusive Residences. Their work has been featured in regional and national publications and their awards are numerous. Beasley & Henley's award winning design and architectural detailing can be seen throughout Florida and across the country.