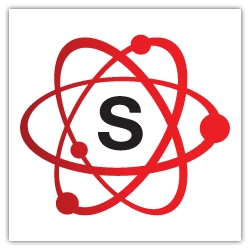 San Jose, CA, April 26, 2011 --(
PR.com
)-- Speak in, Language out (SiLo) is a digital system designed to overcome the barriers in communication between languages.
With support for over 900 languages and dialects, SiLo has great potential as a Universal Language Translator. But SiLo is about more than just transforming words so they can coherently pass through the ears of others; it lets you take a look at the fantastic variety of individuals with whom you share this planet.
Tune in and hear people from around the world speaking in their native language. Witness a community of people with different cultures, customs and beliefs taking shape before your eyes, and instantly connect with them. Gain a better understanding of the ways in which they interact and celebrate the innovation of speech on a global scale through an easy to use website.
SiLo was built to help overcome the language barrier for the entire planet, and not just a handful of commonly-used languages at a superficial level. Here's how SiLo is different from the rest:
* Context- and grammar-sensitive translations
* Native speakers with proper pronunciation vs. monotone robot voices
* Supports different dialects of the same language
* Supports physically-based languages (e.g. Sign Language)
* Includes Auxiliary and Artistic languages (e.g. Esperanto, Klingon)
* Video
* User-generated content
* Community-building features
* Suggestion lists of related phrases (helpful for learning a language)
* Moderation systems to filter out poor contributions
Here's how it works: human speech is broken up into words and phrases, and are translated between two languages by volunteers. The contributions are then linked together by common languages, enabling cross-language search.
SiLo provides an efficient and organized method to recording a language or dialect. Small groups of people collaborating over time can document and preserve the languages of cultures with declining populations - languages that would otherwise vanish over time.
Community and preservation aren't the only areas where SiLo can help. International relief efforts and military forces fighting abroad are constantly hindered by language/dialect-based obstacles.
Personal translators are expensive and impractical on a large scale, while existing applications use algorithms to attempt raw translations, leading to errors in context, intonation and dialect. SiLo takes the best of both worlds - digitally connecting users to human-generated translation.
Still in its Beta stages, SiLo can one day serve as a tool for language analysis and become a massive, central index of all human speech. It may be adopted as the standard for classifying, studying and expanding languages - letting users see, hear and interact with the people behind those languages. A user-driven translator where the whole is truly greater than the sum of its parts.
SiLo - The World's First Digital Library of Language.
http://www.delirisilo.com
###