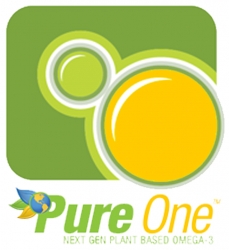 Chapel Hill, NC, April 28, 2011 --(
PR.com
)-- Source-Omega makes Pure One™ as an OEM with worldwide rights for contract manufacturing and licensing. Although new algae oil products are entering the algae oil market, Dr. Scott Doughman, Ph.D. has been diligently solving technical hurdles, trained as an omega-3 researcher and lipid biochemist.
"Because we measured the EPA, Pure One™ specifications are validated for the product formulation of 300 mg DHA plus 10 mg EPA per algae-based vegetarian algae oil capsule. Other products can't confidently validate the EPA at low levels. We can. This allows us to offer the analysis as part of our products and services," said Dr. Doughman, PhD, President and Chief Scientist and founder of Source-Omega.
The company aims to drive global Pure One formula distribution through rapidly emerging partnerships. It seeks to compete in every country and market. Source-Omega recently fulfilled a South African company with it's medical food supplement offering private labeling contract manufacturing.
"With the increasing science behind omega-3 fatty acids and the rise in popularity of vegetarian softgel capsules, we have been offering our formulation for three years with rapidly expanding international reach," Doughman said.
About
Source-Omega
: Source-Omega, LLC is headquartered in Chapel Hill, North Carolina, near the Research Triangle Park. It was founded in 2007 and specializes in the international marketplace for manufacturing, branding, private labeling and globalization of algae oil nutritional products under the name and formula Pure One™, the Next Generation Plant Based Omega-3™ for their Omega-3 DHA Therapy™, for clinics offering triglyceride lowering plasma lipids management programs, brain health, and for pregnancy, nursing and family care.
###