U.S. Concrete Launches New Website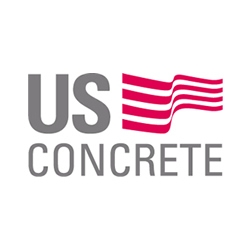 Houston, TX, June 22, 2011 --(
PR.com
)-- U.S. Concrete, Inc. (Nasdaq: USCR) announced today the launch of phase one of its new, improved and redesigned corporate website
www.us-concrete.com
. The new website provides enhanced navigation and user experience, and aims at showcasing the company's sustainability practices, specialty products and value added services.
U.S. Concrete's new website is designed with all stakeholders in mind, including architects, engineers, developers, investors, the media, and the industry in general. Visitors seeking to find the best in concrete products and sustainable construction solutions can now quickly locate information with ease of access to local contacts, support materials, as well as stay up-to-date with latest news, press releases, and upcoming events.
The new website launch marks the beginning of further expansions that will include more local information, videos and blogs. Ultimately, U.S. Concrete's primary objective is to be an online resource center for customers and prospects looking to learn more about concrete's advantages and best practices.
About U.S. Concrete:
U.S. Concrete services the construction industry in several major markets in the United States through its two business segments: ready-mixed concrete and concrete-related products; and precast concrete. The Company has 102 fixed and 11 portable ready-mixed concrete plants, seven precast concrete plants and seven producing aggregates facilities. During 2010, these plant facilities produced approximately 3.8 million cubic yards of ready-mixed concrete and 3.1 million tons of aggregates. For more information on U.S. Concrete, visit http://www.us-concrete.com.
###
Contact
US Concrete
Wally Johnson
713-499-6229
www.us-concrete.com

Contact