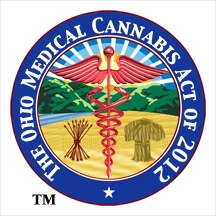 Aurora, OH, July 05, 2011 --(
PR.com
)-- A new regulatory model for medicinal cannabis is proposed in the Ohio Medical Cannabis Act. Unlike laws that attempt to govern medical marijuana in other states, this proposed initiated Amendment to the Ohio Constitution will establish governmental agencies to regulate cannabis in a manner similar to the system that has successfully overseen vineyards and adult beverages for over 75 years. The Ohio Medicinal Cannabis Act of 2012 is being prepared as a statewide ballot initiative for the November 6, 2012 General Election. With 73% of Ohio voters in support[1], passage is likely and initial signature gathering has begun with thousands of signatures submitted daily.
Underlying this new approach is the concept of "uniformity of legislation." The Act applies familiar regulations such as licensing, local option laws, HIPAA rules and more to the use and acquisition of medicinal cannabis. The Act offers patients who use cannabis therapeutically the highest standards of safety, quality, and access compared to states where cannabis is now a legal medicine.
This unique approach balances the interests of patients, law enforcement, and regulatory agencies. Mirroring existing laws in the Ohio Revised Code, the Act will create the Ohio Commission of Medical Cannabis Control and its subsidiary division and superintendent. Agents under the Division, like their counterparts in liquor control, will be tasked with preventing diversion and enforcing the regulations, thereby relieving the Ohio Department of Health from a regulatory burden contrary to its mission, but common to medical marijuana laws in other states. The Act also relieves Ohio's many municipalities from being forced to craft complex regulations and enforce confusing laws that could vary widely from locale to locale. Yet, each municipality may elect to ban medicinal cannabis retail establishments as they now do under Local Option laws that ban the retail sale of alcohol.
The estimated 250,000+ Ohioans who use cannabis as medicine[2] are central to this measure. Similar to other medical marijuana states, individuals with a qualifying medical condition will need to obtain a written recommendation from their doctor. This recommendation will enable them to secure a photo ID registry card from the Division that entitles them to use, buy, possess, and transport a maximum of two hundred grams of usable cannabis (now a 4th degree misdemeanor), cultivate up to twelve flowering cannabis plants and twelve non-flowering plants to alleviate their suffering. Patients can also appoint a "caretaker" to help them acquire cannabis. Patients designated as terminal may obtain a permanent ID card.
The issue of medical marijuana is personal for Chad Holmes, who is a survivor of stage four colon cancer. Having metastasized to his small intestine, spleen, stomach and pancreas, Holmes underwent intensive chemotherapy, radiation and drastic surgery, removing much of his lower digestive tract. With the side-effects of nausea and pain so severe, he had begun to lose weight at an alarming rate. Mr. Holmes found marijuana to be the only effective medicine, allowing him to eat, maintain his strength and function. "Medical Marijuana didn't cure me, but it allowed me to survive the cure long enough for it to work." Mr. Holmes has been cancer free for over six years.
"Ohioans like Mr. Holmes face a terrible choice," said Theresa Daniello supporter of the Ohio Medical Cannabis Act, the PAC representing the amendment. "They can choose to suffer with the horrible, debilitating effects of their illness, or risk arrest and years in prison for using medical marijuana to relieve their pain and suffering."
Recent reports have placed the value of the current U.S. medical cannabis industry at $1.7 billion, the equivalent of a "blockbuster drug," Its forecasted market size in 2016 is estimated to equal $8.9 billion.[3] The Ohio Medicinal Cannabis Act of 2012 regulates this burgeoning market with a model familiar to Ohioans. Ohio was at the forefront of medicinal cannabis research and innovation a century ago and we can be again. This innovative ballot measure will enable Ohio to harness and control this industry while at the same time serve the sick and dying.
Interviews with organizers and patients are available upon request.
Ohio Medical Cannabis Act 2012
1021 East Broad Street
Columbus, OH 43205
(614) 300-0529
mediarelations@ohmedcann.org
www.ohmedcann.org
[1] University of Cincinnati's Institute for Policy Research's social issue poll: http://www.ipr.uc.edu/documents/op050809.pdf
[2] Based on Ohio's U.S. Census population and National Survey for Drug Use and Health current marijuana use percentages.
[3] The State of Medical Marijuana Markets," See Change Strategy LLC, April 2011: http://medicalmarijuanamarkets.com/
###