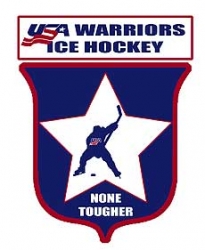 Bethesda, MD, July 15, 2011 --(
PR.com
)-- BD's Mongolian BBQ, in Bethesda, will be opening their doors for some very special guests on Wednesday July 20th, 2011. The restaurant will be hosting a fundraiser for the USA Warriors Ice Hockey Program, a local program that teaches injured service members how to play ice hockey. Customers will be able to participate in a silent auction, 50/50 raffle and a meet and greet with the players of the team.
Retired Army Staff Sergeant Andrew Hill founded the USA Warrior Ice Hockey Program in February of 2007. After falling out of a helicopter dozens of feet off the ground in Afghanistan in 2006, Hill was sent to Walter Reed Medical Center in Silver Spring, Maryland to recover from his injuries. Facing an arduous recovery and a significant amount of time in a wheelchair the once active and adventurous Hill became depressed and lost motivation.
It wasn't until Bob Banach, of USA Hockey, introduced Hill to the idea of sled hockey that he started to find his motivation again.
"Hockey was the only reason to leave my room," states Hill. Initially playing in a sled, Hill gradually recovered to the point where he was able to play standing hockey again.
"We started as a clinic," states Hill "a few injured soldiers from Walter Reed renting ice and learning or relearning how to play ice hockey. The more people started participating, the more we realized that we could make the clinic into a full fledged team."
After realizing the benefits hockey had on his mental and physical recovery Hill set out to do just that and The USA Warrior Ice Hockey Program was born.
"We give these guys a reason to smile," states Hill. "We get them out of the hospital for a few hours and get them on the ice and all of a sudden they can be themselves. "
For Retired Army Captain Mark Little, the program gives him even more.
A hockey player before he joined the army, Little lost both legs below the knee while serving in Iraq. Little skates with the team on two specially crafted prosthetic legs fitted into skates. Little states, "the program gives us the freedom and ability to compete again alongside our brothers with whom we served on the battlefield."
When a fellow player once asked Little why he chose the more difficult route of standing hockey versus playing sled hockey Little responded, "Are you serious? This is the reason why I woke up this morning!"
According to Little, "The program is fantastic for literally putting guys back on their feet, whether they be their biological ones or titanium ones."
###