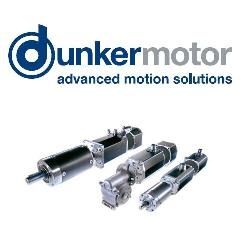 Elgin, IL, August 04, 2011 --(
PR.com
)-- Dunkermotoren USA Inc. announces that it has modified its North American market-facing name, changing from the Germanic to the English spelling of the word "motor" to recognize its growing presence in the U.S., Canada and Mexico automation markets. It will now be known in North America as Dunkermotor and a new logo and website URL accompany this change.
"Over the past 15 years serving customers in North America, the German word for motor was still rather unfamiliar and sometimes hard to pronounce for many people with whom we do business," said Wilfrid Vinson, president of Dunkermotor.
"We decided time would be better spent working with customers to provide solutions to their motion control applications than coaching on how to pronounce a five syllable word not part of the vernacular. When we first entered the U.S. market to serve the fractional horsepower motor and motion control needs of our multinational customers, our original name was somewhat familiar through their European parent organizations. Now that we have established complete technical support, logistics and sales operations to serve many new American automation customers, this simple adaptation is only natural. In addition, we have added the new URL which is reflective of our new identity,
Dunkermotor
.
About Dunkermotor
Headquartered in Elgin, Illinois, Dunkermotor is the North American sales, technical support and logistics subsidiary of Dunkermotoren GmbH, for 60 years the world market leader in customized, configurable sole-source fractional horsepower motion control solutions made up of BLDC, PMDC and AC electric motors, gearmotors, controls, encoders and brakes. With headquarters in Bonndorf, Germany and production and/or logistics facilities in Europe, Asia and the U.S., Dunkermotoren employs close to 1000 globally and produced over 3 million motors in 2010 for the factory and commercial automation, medical, semiconductor, solar tracking, and packaging industries.
###