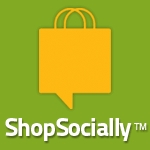 Mountain View, CA, August 24, 2011 --(
PR.com
)-- ShopSocially (
http://shopsocially.com
), the market leader in providing social commerce and consumer-to-consumer marketing solutions for online retailers, announced the appointment of Mark H Goldstein as Strategic Advisor. Mark is serial entrepreneur with 23 years of experience and an online retail expert with proven success in building companies in the retail, loyalty management and financial industry. Prior to ShopSocially, Mark has led several successful startups, CEO of Impulse Buy (acquired by Inktomi), CEO of Bluelight (acquired by Kmart), CEO of Home Account (acquired by Freedom Financials) and Chairman of Loyalty Lab (acquired by TIBCO).
"I deeply studied all the players in the space and chose to join Shopsocially. The ROI for social commerce tools is just getting published and ShopSocially's winning approaches are coming to light," said Mark H Goldstein. "By 2012, merchants will socialize their entire site, inviting their best customers' friends into the browsing process. ShopSocially will be an integral part of that experience. I am a believer in ShopSocially's management team, previous track record and their impressive technology platform."
ShopSocially has created an innovative and effective consumer-to-consumer marketing channel for retailers via social sharing. Using this platform, retailers are converting 10-40% of shoppers into brand advocates recommending products they bought to their friends. These recommendations generate significant brand impressions, traffic, sales and new customers. Additionally, ShopSocially uses this data to create interactive social widgets which help increase engagement and conversion both onsite and on Facebook.
Hundred of merchants including top brands such as Sport Chalet, HBO Shop, Sephora, Cafepress, Zales & ULTA are using ShopSocially. Referred to as "…the best of Facebook is already here" by Forrester, ShopSocially is the only company that is delivering on the real promise of social commerce by consistently generating real, measurable ROI for all its customers.
"Mark's understanding of the eCommerce space is unparalleled," said Jai Rawat, CEO and co-founder of ShopSocially. "He has an uncanny ability to spot the trends, winning ideas and teams. We are thrilled to have him onboard."
About ShopSocially
ShopSocially is the world's most effective consumer-to-consumer marketing platform for retailers and the most trusted shopping recommendation engine for users. Hundreds of merchants are using ShopSocially to leverage the power of social recommendation. ShopSocially is generating thousands of product recommendations, millions of brand impressions and tens of thousands of high converting, new customer traffic to retailers every day. Users benefit from getting trusted recommendations from their friends rather than relying on anonymous reviews or carry out tedious research.
Founded in November 2009, ShopSocially is a privately held company based in Silicon Valley, California. ShopSocially's executive team has deep eCommerce expertise and a track record of building successful companies. It has already received several awards and recognitions for its innovative technology and market execution.
###