Top Wedding Planner Chosen to Coordinate Events at Several Exclusive Venues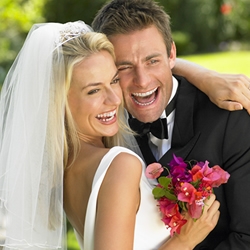 Reston, VA, August 30, 2011 --(
PR.com
)-- The Event Group International (TEGI) has been selected to serve exclusively as the
top event planner
for 11 of the area's most elite country clubs, including the Congressional Country Club and the Chevy Chase Country Club, as well as Life University in Marietta, GA. Tanya Wilbon, founder and CEO of the internationally renowned team of top event planners announced this development on Tuesday, after the company successfully emerged from the intensive interview and selection processes.
According to a member of one of the selection committees, who spoke on a condition of anonymity, TEGI was chosen to be their top event planner because of their "…forward thinking approach to event creation, superior service and absolute attention to detail." The Event Group International has 25+ years of combined experience planning corporate events, weddings, holiday parties, and many other types of events on an international scale. Although they are based in Washington D.C., they have planned major events across the country, from New York to California, and have also planned weddings and events outside of the country, in destinations like St.Maarten in the Caribbean.
The country clubs that have selected The Event Group International as their exclusive event planners are: Bethesda Country Club, Congressional Country Club, Chevy Chase Country Club, Woodmont Country Club, Columbia Country Club, TPC Potomac at Avenel Farm, Lakewood Country Club, Montgomery Country Club, Norbeck Country Club, Montgomery Village Golf Club, and Burning Tree Country Club. In addition, Life University, a chiropractic college in Marietta, GA, has also picked the top event planner to coordinate their events.
Founder and CEO, Tanya Wilbon, expressed how pleased she was with how her team succeeded in the selection process: "The TEGI Team couldn't be happier for this amazing honor and opportunity to partner with and serve such prestigious clients. We've worked very hard to become top wedding planners, and top event planners. We succeed specifically because our philosophy is all about bringing our clients' unique event visions to life flawlessly, no matter where they are, or what their budget is."
One of the reasons the TEGI team is able to plan events regardless of geography is their recently-launched, secure website portal. Their website enables the team and their clients to collaborate from anywhere in the world, sharing lists of fully-vetted vendors, guides to event planning trends, and schedules, communicating in real time about everything related to the event.
When asked how TEGI was able to become the top wedding planners and top event planners for so many elite clients, Tanya Wilbon explains, "We believe in creating extraordinary, flawless events for all of our clients, regardless of budget or location. We are there to make sure that every event is spectacular, unique and perfect. Through this selection process, and as word-of-mouth has spread from our clients to others, we have truly earned our reputation because, for us, it's always your event, your way."
###
Contact
The Event Group International (TEGI)
Tanya Wilbon
703-766-6336
www.teginternational.com

Contact