Office Technology Center is Awarded as an Allworx A.P.E.X. Partner of Excellence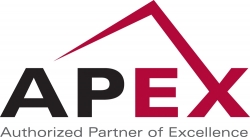 Beaumont, TX, August 30, 2011 --(
PR.com
)-- Office Technology Center has been awarded Allworx's APEX Partner of Excellence Award for 2011. Of the more than 1000 Allworx Partners throughout the entire US, the APEX Partner of Excellence Award signifies the top 100 partners who have performed the highest level of customer support and satisfaction for Allworx products.
Allworx is a subsidiary of PAETEC Holding Corp., which develops Internet Protocol-based (IP) phone systems that deliver new capabilities and efficiency to small and medium-size businesses (SMB). The product line includes the Allworx 6x and 48x systems, Px 6/2 Port Expander, and Allworx 9224 phone and Tx 92/24 Expander, 9212 and 9204 phones along with a series of software options. Office Technology Center has been Providing small and medium size businesses in the greater Austin, TX, Beaumont, TX and Houston, TX metropolitan areas with telecommunications for over two decades. Office Technology Center (www.officetechnologycenter.com) specializes in voice and data integration for virtually any size organization and are experts at matching the appropriate technology that will streamline operations and make employees more productive.
Allworx provides VoIP systems which are ideal replacements for the millions of aging (TDM) PBX and key phone systems in use today. IP-based phone systems such as the 48x offer tremendous advantages over traditional systems. The systems from Allworx converge voice and data over a single network and provide businesses network efficiency, powerful features and simpler management for internal staff.
###
Contact
Office Technology Center
Gabriel Scott, Esq.
(800) 682-8090
officetechnologycenter.com

Contact