Brother2Brother Emphasizes Academic Success and Graduation at IU Northwest
The Brother2Brother (B2B) College Success Program begins its fourth year on the campus of IU Northwest in Gary, Indiana with one goal in mind: Making sure that all male college students, particularly those of ethnic minority descent, do not permanently leave campus until they have earned an undergraduate degree.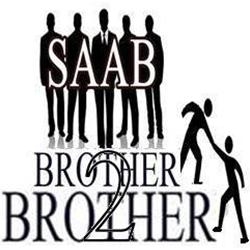 Gary, IN, September 06, 2011 --(
PR.com
)-- In January 2008, IU Northwest established the Student African American Brotherhood (SAAB) program. The primary goal was to recruit more African American and Hispanic male graduates from local high schools in Northwest Indiana communities such as East Chicago, Gary, Hammond, Merrillville, and Portage, and make sure that these incoming freshmen and returning students of non-traditional college age are retained and achieve academic success in the classroom to the point of graduation.
Now, just over three and a half years later, the SAAB program has modified their name to the "Brother2Brother (B2B) College Success Program," but most of the goals and objectives remain the same: Make sure all male college students, particularly those of minority descent and/or those from underprivileged backgrounds, are provided with a high degree of encouragement, academic support, and campus resources so that they do not permanently leave the campus of IU Northwest until they have a bachelors degree in their possession.
Alan Roger Currie, who was born and raised in Gary, Indiana and later graduated from Indiana University, is currently the Program Coordinator for the B2B program, and has a passion for helping young men get on track toward a life of achievement, self-improvement and long-term career success.
"Very few men and women in society have achieved their desired academic goals or career goals without the assistance and support of at least one other person. One of my primary responsibilities is to foster the holistic development of all of the men who are active members of the Brother2Brother program. Not only do we emphasize study skills, time management and overall academic success, but we also encourage our members to learn more about the importance of giving back to the community, the value of developing and maintaining good moral character and integrity, and how to communicate with others in an intelligent and articulate manner," said Currie, who earned a Bachelor of Arts degree in Economics in 1992 and has been working with the SAAB / B2B program since early February of 2008.
"Today's slowing economy and tight job market is challenging even for those already in possession of a college degree, let alone those without one. I want the men who I mentor in the Brother2Brother program to become well equipped to meet the challenges and demands of the real world. My greatest joy and satisfaction is when I can help inspire a member of my program to ascend from academic probation status one semester to achieving Dean's List Scholar honors the very next semester. Improvements like this not only can happen in the Brother2Brother program...they have already happened."
The Brother2Brother College Success Program is open to any and all male college students who are enrolled in at least six credit hours at IU Northwest, regardless of age, ethnic background, or religious affiliation. There is no minimum grade point average required in order to join.
Brother2Brother members meet individually with Currie at least once every two weeks throughout the course of the semester so that the student can offer an update of his academic progress in the classroom, and any personal challenges the student might be experiencing outside of the classroom. Members of the B2B program also meet once per week as a group, usually on Friday mornings, to plan and discuss the activities of six B2B committees: The Academic committee, the Community Service / Service Learning committee, the Financial Affairs & Money Management committee, the Membership & Public Relations committee, the Personal & Professional Development committee, and the Spiritual Enrichment & Social Activities committee.
Some of the activities and events that the Brother2Brother program has sponsored in the past have included collaborating with both the Boys & Girls Clubs of Northwest Indiana and the Gary Community School Corporation in order to allow B2B members to mentor elementary, middle school and high school students who reside in Lake and Porter counties in Indiana; An annual "Earth Day Clean Up" effort on 35th Avenue in between Broadway and Martin Luther King, Jr. Boulevard which involves a collaboration between B2B members, the City of Gary, citizens of the Glen Park neighborhood in Gary, and other students, faculty members and staff members from IU Northwest; An annual workshop designed to help B2B members and IU Northwest college students learn more about properly completing their financial aid forms prior to March 1st of each year; Health & Fitness activities, such as a ZUMBA dance aerobics workshop this past spring; and an annual trip to the Men & Women of Color Leadership Conference held on the Bloomington campus of Indiana University each year in early-to-mid November.
If you have a son, grandson, nephew or other relative or close acquaintance who is currently enrolled either part-time (i.e. 6-11 credit hours) or full-time (12 or more credit hours) at IU Northwest, please have them call (219) 980-6738 or have them stop by Room 109 in the Moraine Student Center on the campus of IU Northwest to find out more details about how the Brother2Brother (B2B) College Success Program can help them in their pursuit of academic excellence and an associates and/or bachelors degree.
###
Contact
Brother2Brother (B2B) College Success Program
Jose Meza - Chairman, Membership & Public Relations
219-980-6738
http://www.iun.edu/~nwadmin/odpnw/b2b/
3400 Broadway
Moraine Student Center, Room 109
Gary, IN 46408-1101

Contact