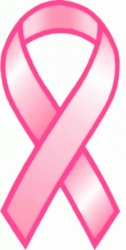 West Palm Beach, FL, September 29, 2011 --(
PR.com
)-- Mango Madness Skin Care, a leading manufacturer and seller of paraben free skin care products, has committed to donate $1.00 from every sale on its website to breast cancer research during October, which is
Breast Cancer Awareness
Month.
"By providing 100% paraben free skin care products, Mango Madness Skin Care is very interested in the health and well being of women," said Gary Myers, owner of Mango Madness Skin Care, Inc. "Our donation of $1.00 from every sale towards a cure for breast cancer will help us do our part to save lives."
Mango Madness Skin Care products are formulated without the use of parabens or phthalates, two preservatives linked to breast cancer. These chemicals not only mimic estrogen in the body and may proliferate cell growth, but certain parabens have been shown to accelerate the skin aging process.
Mango Madness Skin Care manufactures a complete line of skin care products including hyaluronic acid moisturizers, retinol and peptide wrinkle creams, glycolic acid, amber based and microdermabrasion type exfoliators, a vitamin K based under eye cream, gentle skin cleansers, and a new full spectrum sunblock. The company recently opened its newest retail store at CityPlace in West Palm Beach, Fla.
###