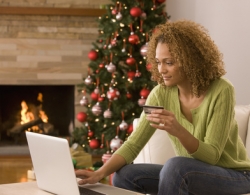 New York, NY, October 06, 2011 --(
PR.com
)-- MyReviewsNow, a virtual mall of consumer products and services, introduces visitors to a new shopping category,
"As Seen On TV" products
.
The new web store features dozens of popular products that have made it onto television media. TV viewers have seen many of these items advertised on commercials during their favorite television programs or on a late night infomercial.
Most products sold through television advertising are well-marketed items that are usually in high demand. They are often endorsed by celebrities, such as actors or sports personalities, which only increases their value and desirability for consumers.
MyReviewsNow presents some of the most popular and talked-about products as seen on TV. The web store currently lists about two dozen products, with more to come in the future. Consumers can read reviews and articles about their favorite products, rate them, and even add a review of their own if they're a product owner.
The "As Seen On TV" store at MyReviewsNow features an assortment of handy devices, ranging from exercise equipment to computer software to hair removal products. The Magic Jack, Jupiter Jack, Shake Weight, Dragon Voice Dictation software, Ab Circle Pro, Big Boss Grill, and Proactive acne solution are just a few of the As Seen On TV products found in the MyReviewsNow web store.
MyReviewsNow provides a medium for consumers to share news, convey an opinion, or recommend a product with the point of a mouse and the click of a button. Not only does it provide product information through articles, commentaries, and reviews, but also it offers shoppers a way to purchase a product quickly and safely through a secure online transaction, all of this just in time for the holidays.
In addition to the As Seen On TV store, MyReviewsNow serves consumers through product information in a variety of different categories. Apparel and Jewelry, Business and Employment, Cell Phones and Specialty Devices, E-guides and E-books, Fitness and Weight Loss, Home Improvement, Pet Products, Real Estate and Marketing, and Sport Fan Merchandise are examples of the categories covered by MyReviewsNow.
For further information regarding the "As Seen On TV Store", please visit MyReviewsNow Online Shopping.
###