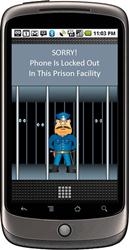 Atlanta, GA, October 02, 2011 --(
PR.com
)-- Try Safety First has witnessed its white paper published in more than twenty-four countries, but it is Brazil where TSF is looking to launch. When asked why Brazil, TSF CEO John Fischer said, "We clearly understand the cell phone is silently wreaking havoc in nearly every community across the globe and TSF is eager to work with all governments and strategic partners to advance our patent-pending protocol technology. But to date, it is the congressional leaders of Brazil who have demonstrated the greatest desire and responsiveness to tackle the serious cell phone problems in their country."
Throughout the world, mobile phones have become a ubiquitous part of everyday life. Moving fast forward, technology has traveled from our desktop to our laptop and now to our handheld device. And with this new technology, a new set of societal harms has also arisen. These harms come with a very large cost to our well-being and our pocket-book.
According to the World Health Organization, environment specific (prisons, court rooms, classrooms, in flight and behind the wheel) cell phone problems are costing the world's top industrialized countries between one and three percent of GDP. Fischer agrees societal cell phone problems are dynamic, devastating and very costly. But he also expands the statement by saying they can easily be eradicated with the implementation of TSF protocol technology.
According to Fischer, the standardization of TSF's protocol technology will provide an optional tool for parents, teachers, judges, wardens, pilots and employers to easily eliminate cell phone problems within their respective environments. Fischer goes on to say, "We've used engineers in the U.S., Brazil, China, India, Japan, and Russia to develop this solution and they have all agreed on one thing. Protocol standardization is the only break-through approach to offer a comprehensive solution for the myriad of problems the cell phone currently presents. Problems such as texting behind the wheel, contraband prison phones, cell phone disruptions in the classroom, court room, cockpit, movie theatre and executive board room all while allowing 911 and personal emergency calls in select environments. Simply put, standardization of TSF protocol technology permits precise and selective solution development for specific cell phone problematic environments."
TSF is the world leader for mobile device protocol development. TSF's primary objective is to establish a uniform global standard throughout the wireless industry to increase the functionality of mobile devices to provide simple solutions to remedy grand societal problems.
For more information on TSF technology or for investment opportunities, please visit http://trysafetyfirst.com.
###