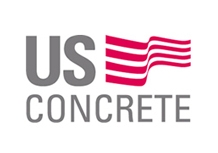 Houston, TX, October 04, 2011 --(
PR.com
)-- U.S. Concrete, Inc. (NASDAQ: USCR) today announced that its Redi-Mix, LLC operation in Dallas/Fort Worth has joined forces with The Home of Tomorrow to supply green concrete to its home exhibit at the State Fair of Texas. The world-class destination show home exhibit demonstrates some of today's latest and best in home building and design, from the newest building techniques and energy efficient concepts, to interior design and innovative outdoor environments. The home exhibit is on public display from Friday, September 30th through Sunday, October 24th, 2011.
Redi-Mix is supplying its high performance, environmentally friendly concrete mixes (EF Technology®) to the construction of the exhibit home foundations. These mixes use high amounts of recycled content, which not only result in the reduction of greenhouse gasses, but also produce stronger and more durable homes.
"The home of tomorrow is environmentally responsible, cost effective and a healthy place to live," says, Jon Rhiddlehoover, General Sales Manager, Redi-Mix, LLC. "As the first national concrete company to implement a company-wide green building technology, we take every opportunity to demonstrate our commitment to develop environmentally friendly products for a greener and more sustainable living."
About U.S. Concrete
U.S. Concrete services the construction industry in several major markets in the United States through its two business segments: ready-mixed concrete and concrete-related products; and precast concrete. The company has 102 fixed and 11 portable ready-mixed concrete plants, seven precast concrete plants and seven producing aggregates facilities. During 2010, these plant facilities produced approximately 3.8 million cubic yards of ready-mixed concrete from continuing operations and 3.1 million tons of aggregates. For more information on U.S. Concrete, visit
http://www.us-concrete.com
.
###