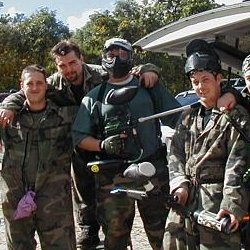 Bay Shore, NY, October 04, 2011 --(
PR.com
)-- How to Paintball is proud to announce the launch of a new website geared toward brand new players and those curious about getting into the game.
How to Paintball
contains useful articles on general paintball strategy, the types of equipment used, and delivers an overall picture of what to expect for first-time paintballers.
With over 20+ pages of information on the game of paintball, the website focuses mostly on new and beginning-level players who've always wanted to try paintball but haven't done so yet. A new player's first day of paintball is covered from beginning to end; from arrival and check-in to renting paintball equipment, going over safety orientation, and finally into playing the game itself.
Several paintball game types are described, including capture the flag, base defense, ambassador, medic, and more. The most basic paintball rules and regulations are laid out in detail, giving first-timers an inside glimpse as to what goes on during their first full day of playing paintball.
The equipment needed to play paintball is also covered, from guns and markers all the way to masks, gloves, and ammunition. Visitors can learn where to rent on-field paintball equipment, as well as how they can purchase their own gun, mask, or paintball starter kit. Each piece of gear is broken down to the most basic of levels, giving full descriptions on how the equipment works, why it's needed, and what other enhancements are available in today's paintball market.
Outdoor and woodball games are described in detail, with speedball and indoor paintball games also covered. Field positions and general basic strategies are given for both beginners and experts; visitors can learn pro tips and paintball tactics no matter what their current level of experience.
Be sure to visit HowtoPaintball.net for tons more articles and information on paintball rules and strategies, as well as to find local paintball fields and arenas at which to play.
###