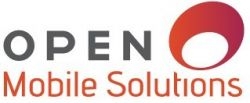 San Diego, CA, October 10, 2011 --(
PR.com
)-- Open Mobile Solutions (OMS), the leader in connecting businesses to the right mobile development resources, hosts a panel at CTIA focusing on specific strategies for designing and distributing applications across multiple platforms and stores. The panel will discuss best practices as well as how to prioritize and optimize applications and services for future growth. Experts will include representatives from Qualcomm Ventures, InMobi, Verizon Wireless, Samsung, and GetJar.
"This session forces businesses to take a hard look at how they plan, develop and distribute mobile apps, and how to make strategic and informed choices about applications in the pipeline for future development," says Jai Jaisimha, founder and CEO of OMS. "After working with companies ranging from startups to enterprises, we are finding this is a common trouble spot in the industry today."
Six of today's most innovative software companies—BeDynamic, Bipper, CommutePays, ShowUhow, SoftClouds and WildTangent—will present their mobile application strategies to a panel of industry experts from Qualcomm Ventures, Samsung, InMobi and GetJar. The subsequent Q&A and breakout roundtables will cover: Analytics; App Stores and Distribution Strategies; Monetization; and Multi-platform Development and Publishing Strategies.
"This event enables us to learn from industry experts as well other companies facing similar challenges in the market," says Keith Pichelman, CEO, of Concrete Software. "We count on OMS to put the latest, most critical issues on the table."
OMS will also begin recruiting participants for a private beta of its new OMS' App-to-Store service, designed to give customers a one-stop way to distribute their applications to multiple stores, faster and with data intelligence. For details and further information, contact John Dietz at info@openmobilesolutions.com.
About Open Mobile Solutions (OMS): OMS is the leader in helping businesses design, develop, port and distribute applications across multiple platforms and stores. Strategic partners include Verizon, AT&T, Intel, Samsung and QUALCOMM, along with a cadre of engineering partners, who are evaluated, vetted and tested through a detailed rating and recommendation system to offer the best match for customers. With executive leadership offering 30 years experience in hi-tech and application development and testing, OMS sits at the forefront of mobile application trends and has earned a reputation for helping businesses accelerate their time to market. Visit OMS at
www.openmobilesolutions.com
.
Contact: John Dietz, VP of Marketing
Open Mobile Solutions info@openmobilesolutions.com
www.openmobilesolutions.com
###