Shaquille O'Neal Discusses His Memoir, "Shaq Uncut: My Story," in PR.com Interview
In an interview with PR.com Senior Editor, Allison Kugel, Shaquille O'Neal talks about his exit from the Los Angeles Lakers and the Miami Heat, his religious beliefs and social media.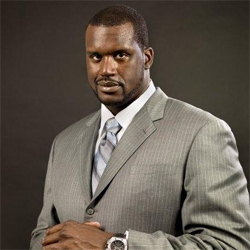 New York, NY, November 15, 2011 --(
PR.com
)-- As Shaquille O'Neal's much buzzed about memoir, "Shaq Uncut: My Story," lands in bookstores nationwide today, Shaquille O'Neal's interview with PR.com reveals detailed information about Shaq's personal and professional journey, as told to PR.com's Senior Editor, Allison Kugel.
In discussing Shaq's experiences with the Los Angeles Lakers and the Miami Heat,
Shaquille O'Neal
had this to say:
"As a leader you have to either worry about the task or about the relationship. As a leader I was more task-focused. The task was to win a championship and I was a leader, and I'm doing it my way. I didn't care who liked it... [Lakers coach] Phil Jackson was very cool, calm and collected... I think because of that discipline we were able to win three out of four [championships]. And I think he never intervened between the whole me and Kobe thing because it did drive both of us. We were both so good, more than the other, that it made us play a little harder than everybody else, and he knew that, and he understood that.
"Pat [Riley] was a great coach, he was a great motivator, but he was also a person that did it his way and in our case it was just the owner and the CEO didn't see eye to eye. So, of course, the CEO had to be moved (referring to himself)."
Shaq's comments to PR.com regarding religion:
"My father's a Muslim so I can say hello to the Muslim people. My accountant, who's one of my favorite people in the world, is a Jewish guy. So now I can speak a little bit of Hebrew. My best friend is Mexican from San Antonio, so you know, I always tell people that I lived a Karate Kid sort of life. Growing up, I've just seen so much and gone through so much that now it just makes me a people person. Everybody likes me, so I can go to a Muslim guy and say, 'Assalamu Alaikum.' Faith is all about what you believe. As a man, as a person, you can never disrespect anybody's faith and say, 'That's not right.' You're gonna believe what you believe. Muslim religion and all these religions have been around thousands and thousands of years. So who am I to say, 'Hey, don't do this, don't do that.' You believe what they believe, you respect what they respect, and you respect that person as a man or a woman, and you'll make it far in life. Fact is I'm Muslim, I'm Jewish, I'm Buddhist, I'm everybody 'cause I'm a people person."
Shaq talking to PR.com about social media:
"I find it appealing that I can give my own word and show my own face, and be myself. A lot of experts and a lot of businesses ask me 'what's the secret?' I tell them I can't lie, there is no secret. I'm just lucky I guess. I'm one of those people who use social media differently. I break it down: 50% to make you laugh, 40% to inspire you and 10% to sell something or sell myself, or to say something for a company that I'm involved with. I think people like that and they respect that. I see a lot of guys now that don't have brands. They recognize the term 'brand recognition' so they try to build their brand, like, [by tweeting] 'Hey, I'm talking to Allison right now, check out the cover,' or 'Hey, I just bought this diamond necklace, look.' And I don't think people really like that."
To read the full PR.com interview with
Shaquille O'Neal
, go to:
https://www.pr.com/article/1191
Follow Shaquille O'Neal:
@Shaq
About PR.com
PR.com
is a unique website where companies can promote literally everything about their business in a one stop shop business marketplace. A cross between a public relations and advertising entity, PR.com is a directory of businesses, products and services, a
press release
distribution service, job search website, and online publication of articles, reviews and celebrity interviews. With a full company profile, each business listed on PR.com has a powerful means by which to generate quality leads as well as gain worldwide and local exposure for all of their products, services and other business information. For more information, go to
www.PR.com
.
Contact
PR.com
516-520-0000
https://www.pr.com

Contact