Florida Ink and Toner Supplier Prints Green Future
Priceless Inkjet Cartridge Co. of Port Charlotte, FL has enrolled with the Green Business Bureau to become green business certified.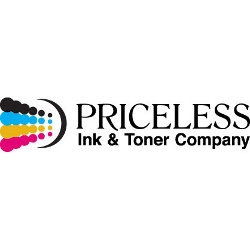 Port Charlotte, FL, November 22, 2011 --(
PR.com
)-- Priceless Inkjet Cartridge Co. (Priceless) is an imaging and printing supplies retailer located in Port Charlotte, FL. The company, which employs a number of green business practices already, has enrolled with the Green Business Bureau (GBB) to become green business certified.
"We decided to join the GBB in order to seal our commitment to green in our industry and our country," says Ray Slipatchuk, Priceless' Consulting Director.
The green commitment already undertaken by Priceless and its employees is impressive, and includes:
- Reusing shipping materials to lower shipping costs and save literally thousands of tons of cardboard waste.
- Encouraging local merchants to drop off used packing materials and boxes at Priceless' warehouse for recycling.
- Replacing all incandescent lighting fixtures with cooler, energy-efficient bulbs in office and warehouse spaces, lowering monthly electric bills by 11% and saving money on purchasing bulbs with a lower life rating.
- Encouraging customers to return empty cartridges for remanufacturing or recycling - or picking up empties if the customer has a sufficient amount and cannot deliver them to the warehouse themselves.
- Maintaining energy-saving temperature ranges recommended by Florida Power and Light in office and warehouse facilities.
"We have recently introduced a 'Green Print Product' to help the consumer control their printing process which could result in a 20% - 30% savings of ink or toner," says Slipatchuk. "This not only saves money but can save the amount of paper used in printing documents."
Why would a company who has already implemented so many effective green policies feel the need to join an organization like GBB?
"By having a plan and the support of others within the GBB we believed that our efforts will exceed the goals we have set for Management, Staff and Affiliates of our company," says Slipatchuk. "And, the GBB offers its Membership a set of great tools to access the green initiative and help develop the individual environmental and energy saving plans."
Slipatchuk says Priceless also appreciates that GBB has made a commitment to help with the marketing efforts which the new members to the "green movement" need to get their message out. Because, he says, letting customers know about the value of green is crucial, since there are the "most important person in a transaction."
"The value a customer receives determines if they return to shop with us in the future," says Slipatchuk. "If the 'green journey' we are taking helps protect the environment and increases awareness among our customers so that they feel engaged, then the value of our product increases."
The GBB is a nationally‐recognized, third‐party program providing certification for businesses that follow environmentally responsible practices. Visit online at http://www.gbb.org.
For more information on Priceless Inkjet Cartridge Co., visit online at http://www.priceless-inkjet.com/.
###
Contact
PriceLess Inkjet Cartridges Co.
Simon Rogers
1 (941) 766 1200
www.priceless-inkjet.com

Contact