U.S. Aragonite Enterprises Announces the Results of USDA Lab Research Confirming Its Oshenite™ Brand as a Renewable Resource
USDA lab research confirms U.S. Aragonite Enterprises' Oshenite™ brand as a renewable resource leading to its role as a material building block in an important USDA grant project out of Iowa State to build 100% biorenewable content for bioplastic crop containers for the horticulture industry. An estimate $706 million will be saved annually by the specialty crop industry by converting from petroleum-based containers to bioplastic containers.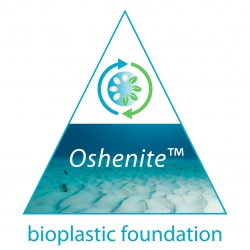 Salem, MA, November 30, 2011 --(
PR.com
)-- The USDA testing Laboratory at Iowa State University submitted the results of a 2011 standard test for renewable sources. Testing of Oshenite™ supplied by U.S. Aragonite Enterprises showed that 62% of this raw material was formed in the last 3-5 years, proving that it is being constantly renewed at its source location - the Bahama Bank.
The naturally occurring perpetual precipitation of oolitic calcium on the Bahama Bank creates a continuous supply of organic minerals - ultra, 97-99% pure calcium carbonate with a unique, consistent crystalline. This natural phenomenon, called "whitings," appears as a white mist above the shallow ocean waters and is nicknamed the "white apparition" by the native Bahamians. U.S. Aragonite Enterprises brings this supply to market as the Oshenite™ brand, a renewable ingredient that can both offer sustainability benefits and product performance, particularly in plastics. Oshenite™ can be applied at very high concentrations in plastics significantly reducing dependency on expensive petroleum-based resins while providing product strengthening enhancements.
At such high concentrations Oshenite™ is poised to become a foundation material in the bioplastics industry. As part of a USDA Research Grant Project, Iowa State University will utilize Oshenite™ as a renewable material partner to attain 100% biorenewable content for bioplastic containers for use in specialty crops production. According to Bill Graves, Professor of Horticulture at Iowa State "An estimated $706 million could be saved annually by the specialty crop industry by converting from petroleum-based containers to bioplastic containers."
Gary Miller, Executive Vice President, U.S. Aragonite Enterprises, was excited to learn about the USDA grant funded project... "We hope that the on-going research on the science and technology of Oshenite™ as a highly renewable resource that can be applied to plastics at high concentrations, will contribute to the success of this USDA grant project. It is an honor to share tech input on our raw material and to be invited to assist in the project documentation of "green technologies" that will help make a 100% renewable bioplastic for a greener industry."
For further information on the project:
Iowa State USDA grant: Green Technology for the Green Industry
For further information on Oshenite™ visit suppliers website:
http://www.usaragonite.com/
###
Contact
U.S. Aragonite.com
Lotte Bowie
410.708.9010
www.usaragonite.com
Marc Goldenberg
COO, U.S. Aragonite Enterprises
marc@usaragonite.com
978.745.8876

Contact