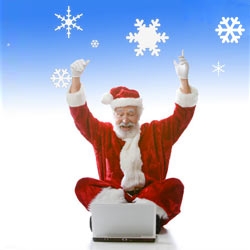 Orlando, FL, November 23, 2011 --(
PR.com
)-- Factory eStores, a leading e-commerce company selling home furnishings, recreational items, and kids items, today announced that they are starting Black Friday deals on Wednesday, blurring the line between what really qualifies as a Black Friday Sale.
"We're definitely not the first company to start our Black Friday sales and deals online early," said Will Royall, CEO of Factory eStores. "However, we are definitely one of the earliest."
In fact many companies are starting deals online Wednesday or Thursday, throughout the day, trying to beat the online shopper holiday rush. Starting early however really blurs the line as to what the week leading to Black Friday has become. With Cyber Monday following Black Friday, experts say Black Friday has really become a Grey area. You can view all of Factory eStores'
Black Friday Sales and Cyber Monday Sales Here
.
Factory eStores has been involved in selling products online since 1998 and started with bunk beds. It is known now for carrying over 7,000 products – almost anything for your home. "Factory eStores is in a great position to do well this year during Black Friday," added Courtney Connell, CMO. "We've doubled the amount of advertising we're doing this year, lengthening our sales, and strengthening our deals. It's hard to look past deals such as $1,500 off on some American Heritage Billiards Products and Dream Maker Spas Hot Tubs. We're even giving away free Hillsdale Day Beds with purchases this year."
Factory eStores is not alone. Hundreds of online retail companies expect this year to be better online than years previous as more and more shoppers turn to the web for information, ease of purchase, and great deals without the crowds.
About Factory eStores:
Factory eStores is an online e-commerce company that connects consumers direct to the manufacturer of name brand products, saving them hundreds and thousands in retailer and distributor mark ups. The company's philosophy is based on saving their customer money and hassle by letting them buy direct without membership to any club. The company also provides rebates in the form of Factory Cash Back Rewards, that allows customers to extend their purchases by 3% further for their loyalty. Their tagline "Shop Smarter" really drives it home.
http://www.factoryestores.com
.
For more information please contact:
Courtney Connell
Factory eStores
319 N Magnolia Ave
Orlando FL, 32801
Phone: 800-906-2865
Fax: 866-443-1980
Email: courtney@factoryestores.com
###