The Connect Realty Family Supports the Children's Tumor Foundation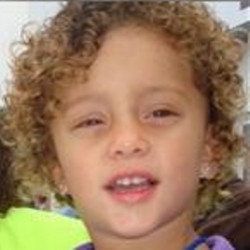 Sacramento, CA, December 02, 2011 --(
PR.com
)-- On December 4th, 2011 Connect Realty team members will be running in the California International Marathon in support of Ava Lowell and the Children's Tumor Foundation.
Neurofibromatosis (NF) is a debilitating progressive disorder that can cause tumors to grow anywhere in the body. NF affects 1 in 3,000 births – more than Cystic Fibrosis, Duchene Muscular Dystrophy and Huntington's Disease combined.
The Connect Realty Family is especially touched by this disease. Their long time Connect Realty agent Andrew Lowell's daughter Ava, was diagnosed at the young age of 6 months with NF1. She has a very serious tumor in her upper spinal cord (C1 & C2). Recent MRI scans continue to show the tumor slowly growing & is dangerously close to compressing her spine. NF1 causes a change in DNA structure, which only happens in about 1 out of 3,500 births.
"Ava is now 3 years old and continues to thrive despite her tumor. She is truly a miracle. My hope is that a cure is found before Ava may have to deal with the many challenges NF can bring on at any time," says Dawn Lowell.
Becky Peppers, Jeanette Champagne, Adreanna Elting, Victoria Taylor and Lisa Moore will be running in the California International Marathon Relay on behalf of beautiful Ava.
Connect Realty is asking you to help make the challenge of living with NF a little bit easier by supporting the Children's Tumor Foundation. The Children's Tumor Foundation is a 503c nonprofit organization and your donation is tax deductible.
###
About Connect Realty.com, Inc.
Founded in 2007, Connect Realty.com, Inc. is one of the fastest growing non-franchised real estate companies in the United States. Connect Realty is headquartered in The Woodlands, Texas and is currently operating in over 100 markets. Connect Realty has an agent focused culture that leverages leading-edge marketing, education and state-of-the-art virtual office. For more information visit Connect Realty online at (www.ConnectRealty.com).
Contact
Connect Realty.com, Inc.
Randy Almaguer
281-292-3499
www.ConnectRealty.com

Contact