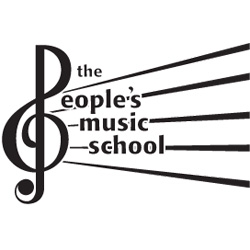 Chicago, IL, December 13, 2011 --(
PR.com
)-- The Chicago Sun-Times Charity Trust has awarded a $45,000 Sun Shine Project grant to the People's Music School. This unique award was based on program evaluation and community feedback gathered in the form of online votes and comments. With 518 votes and 189 comments, the People's Music School led the Sun Shine Project's Youth Arts & Culture nominees.
According to People's Music School Executive Director Bob Fiedler, the Sun Shine Project grant will help the organization continue to provide
free music instruction
and performance opportunities to hundreds of Chicago area children and youth—most of them from lower-income families—while also inspiring their creativity and guiding their constructive self-expression.
"Our students are taught music at no charge to them, and they also learn teamwork and responsibility, which leads to greater self-esteem and personal happiness," Fiedler says. "In this way, we use music as a means to change lives and to create tomorrow's thought leaders.
"Since we don't charge families for their lessons, we have to rely on the community," he adds. "Something like the Sun Shine Project grant really has an impact on the number of students we serve and the quality of the programming."
Chicago 46th Ward Alderman James Cappelman adds: "People's Music School has been a source of inspiration for decades in the Uptown community. Given the myriad of different cultures we have in this neighborhood, People's Music School highlights the way music can unite us all."
Jennifer Mullen Ingerson's children have been attending the People's Music School since 2004. "The quality of the teaching is excellent," she says, "and I know that my kids are getting a far-above-average music education. Our family could never afford to pay for our children to have music lessons but, thanks to the People's Music School, my daughter is turning into an accomplished pianist, and my 8-year-old son is an enthusiastic little violinist."
Every year, 1,000 children receive fundamental music instruction through the People's Music School. Still, the School is forced to turn away hundreds of families each year due to a lack of funding. If you'd like to help children learn music, $100 will pay for one month of private lessons, $250 will allow a child to be in an ensemble for a year, $500 will pay for a musical instrument, and $1,500 will provide a year's worth of private lessons at the People's Music School. All donations are welcome. To make a donation, please visit: www.peoplesmusicschool.org.
About the People's Music School
Founded in 1976 by Dr. Rita Simo, the People's Music School is the oldest free community music school in the United States. Over its 35-year history, the school has educated more than 10,000 children and youth—many of them from low-income families—throughout Chicago and suburbs. For more information, visit: www.peoplesmusicschool.org.
About the Sun Shine Project
Established in 1936, the Chicago Sun-Times Charity Trust has given back to Chicago and surrounding communities for 75 years. The Trust has three charitable priorities aimed at youth in the Chicago Region: Education and Literacy, Arts and Culture, and Social Services and Civic Affairs. Every year, the Trust awards grants to eligible charitable, non-profit organizations located in the Chicago metropolitan area. The Trust set up the Sun Shine Project in 2011 for the greater Chicago community to "Shine A Light" on worthy charities and select organizations and projects that deserve a grant. More info: www.chicagosunshineproject.com.
###