A Twist on Home Staging
In a Market Where Real Estate Investors are Scrapping to Sell Homes Quickly and at a Good Price Home Staging Might be the Answer.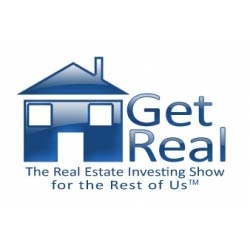 Charlotte, NC, May 08, 2007 --(
PR.com
)-- Barb Schwarz, founder of the home staging industry, was this week's guest on Get Real, The Real Estate Investing Show for the Rest of Us (
www.getrealrei.com
). The interview centered on the basics of home staging of course, but a little extra. Ms. Schwarz provided listeners with a step by step understanding of what home staging is. Going the extra mile Barb also addressed the very specific needs of real estate investors.
The discussions lead to staging vacant homes. Investors purchasing foreclosures and other types of fixer upper homes often want to flip these homes on the retail market for a quick profit. As the real estate market has slowed it has become more difficult to flip these houses quickly. According to Ms. Schwarz staged homes sell for 6.9% more than a non-staged home and sell 50% faster. This could mean increased profits for a real estate investor.
Ms. Schwarz also provided tips on staging other types of real estate investment properties, most notably occupied rental homes. She shared valuable tips on getting tenants to go along with the staging process so that a currently occupied home could be re-leased quickly on the rental home market. This information will prove valuable to landlords wanting to keep their vacancy rates low.
Each weekly episode of Get Real, The Real Estate Investing Show for the Rest of Us, includes recurring features such as listener questions, and Dare to Be Dumb a segment where the hosts discuss what occurred in their real estate investing business in the past week.
Judson Voss along with his wife Lynn are real estate investors in the Charlotte metro area and co-hosts of the nation's most popular weekly podcast on real estate investing, Get Real, The Real Estate Investing Show for the Rest of Us, where they take other investors through their daily investing activities peppered with interviews, lessons learned and witty banter. The show can be heard at www.getrealrei.com.
###
Contact
Get Real REI
Marv Uetel
800-956-3845
www.getrealrei.com

Contact