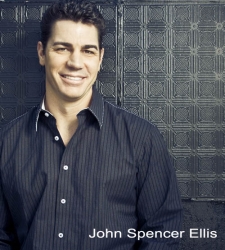 Rancho Santa Margarita, CA, February 01, 2012 --(
PR.com
)-- Living room boot camp? Basement boot camp? Even backyard boot camp can be yours, thanks for the new Beach Body Boot Camp website, which provides information on the wide assortment of at-home boot camp workout programs and DVDs. Available at http://www.beachbodybootcamp.com/, the new site includes links to a variety of boot camp exercises and specialty boot camp programs.
"If you want to lose weight, have rock-hard abs and achieve the body of your dreams, boot camps are an incredible way to burn calories, get fit and have fun," said John Spencer Ellis, founder of John Spencer Ellis Enterprises, a fitness and personal development solutions company, who has helped people get in shape with boot camp workouts for more than 20 years. "I understand that not everyone wants to join 40 other people in a busy class and that home workouts can be both challenging and convenient. And today, there are more options than ever when it comes to boot camp workouts at home, which is why I decided to create this website."
The Beach Body Boot Camp options for the home include the popular P90X, Turbo Jam, Turbo Fire, Chalean, Insanity, Rev Abs, 10 Minute Trainer and many other effective boot camp workouts and DVDs. In addition, the site also offers a link to live boot camp classes with the global phenomenon of Adventure Boot Camp as well as information on nutrition and wellness programs.
"You can now get a beach body in the comfort and privacy of your own home with a little help from the Beach Body Boot Camp website," Ellis added. "No matter what your schedule or interest, this site offers a boot camp program that will work for you. Boot camps can truly change your body and your life!"
About John Spencer Ellis Enterprises and Beach Body Boot Camp
John Spencer Ellis Enterprises is a solutions provider for fitness and coaching professionals around the world, providing education, turn-key business programs, coaching and resources for new and advanced fitness and coaching professionals. For more information about John Spencer Ellis Enterprises or the Beach Body Boot Camp site, please visit
http://www.beachbodybootcamp.com/
###