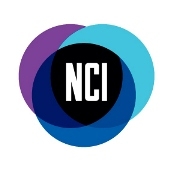 New York, NY, January 24, 2012 --(
PR.com
)-- The Nightlife Cultural Initiative (NCI) announced today their public debut in New York with the launch of their website http://nightlifeculture.org/.
Similar to New York's Fashion Week and College Music Journal celebrations, NCI will highlight prominent venues, musicians, artists, and fashion designers in its inaugural NCI Expo on April 5-7th of 2012. The Expo hopes to involve prominent names in nightlife culture and connect them with patrons, academics and the creative community. With recent attention given to the influence nightlife has on society, NCI Founder and President Gamal Hennessy says, "April's event will be the first of many that will bring an added sense of community, collaboration, and celebration to New Yorkers that will reshape the perception of nightlife as we know it."
The launch of NCI coincidentally coincides with the recent Yale University lecture class on the importance of nightlife culture. Mr. Hennessy goes on to say, "Nightlife has a powerful impact on New York's artistic, economic, and social environment. NCI's mission is to help elevate the elements of music, art, and fashion within this space."
About Nightlife Cultural Initiative
The Nightlife Cultural Initiative is a nonprofit organization founded to elevate nightlife culture. It goes beyond the current negative perceptions to focus on the elements of art, music and fashion that converge in this environment. NCI partners with the prominent venues, artists, DJ's, designers and nightlife personalities to inspire appreciation and generate positive visibility of nightlife culture.
For additional information or to schedule an interview, contact Gamal Hennessy at 917-370-7514 or by email at info@nightlifeculture.org.
Contact:
Gamal Hennessy
NCI
917-370-7514
info@nightlifeculture.org
nightlifeculture.org
###