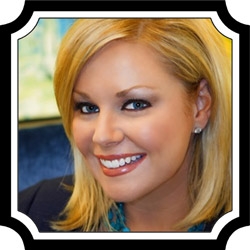 Rancho Santa Margarita, CA, July 01, 2012 --(
PR.com
)-- Shay Geyer, celebrity interior designer and head buyer for IBB Fine Furnishings will be a camp counselor for Design Camp's launch city, Austin, TX. The well known, Dallas design star will address the topic of "How to become a Design Star, Spokesperson and Television Personality" for a 45 minute, talk show style presentation at Design Camp.
"We are honored to have Shay as our guest speaker in Austin. We know how much Texas loves Shay and her impeccable design style. We know Shay's tips and tricks to becoming a television darling will leave you excited to expand your design career,'" says Kelli Ellis, co-founder of Design Camp.
Shay Geyer, a professional designer for over a decade, is an on camera interior design expert for Good Morning Texas. She writes monthly editorial features in ON Magazine and Grand Luxe Magazine. Shay literally grew up in the interior design business, her mother founded IBB Design Fine Furnishings when she was three. She has a client list spanning the country, including many celebrities. As a buyer for IBB Design Fine Furnishings, Shay attends markets all over the country. Her unique ability to spot emerging trends and styles earned her a coveted "Style Spotter" position for High Point Market. She is currently designing an exclusive collection of upholstery and soft good furnishings for IBB. High on her priority list are family, church and the community. Charities she is involved include: Family Gateway, The Junior Leauge of Dallas, Genesis Women's Shelter, Junior Associates of the Dallas Museum of Art, The Elan Circle of the Dallas Symphony Orchestra and she is a board member of the Family Place and a founding member of STAR Children's Charities. Shay is married with two daughters and a lovable Boxer.
Design Camp is a two-day seminar hosted and instructed by Celebrity Interior Designers Lori Dennis and Kelli Ellis, with special guests segments led by local and national industry experts in niche fields. The course is tailored for design professionals and design aficionados. Each day runs from 9AM-6PM and is broken down into 8 segments per day. Drinks, Snacks, Lunch, Spa breaks and Cocktail parties included. By the end of the course, attendees will have the confidence and ability to run successful modern-day design careers, execute magazine ready interior projects, take careers to an entirely new level, network and collaborate with local suppliers and colleagues, and receive a certificate of completion. The first camp will be held in Austin, October 24-26, 2012.
http://designcamp.com/camps/