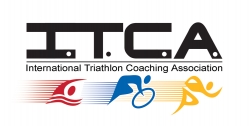 Rancho Santa Margarita, CA, February 18, 2012 --(
PR.com
)-- Triathlons are three times the effort of other races and their growing popularity may soon mean that they are three times as popular as other single sport events. In support of the multi-sport phenomenon of swimming, biking and running, a brand-new Triathlon Coaching Program website at http://triathloncoachingprogram.com/ provides the latest information on triathlon coaching, certification and training.
Provided by the National Exercise & Sports Trainers Association (NESTA), the site also offers business and career development resources for triathletes, existing coaches and fitness professionals who are interested in specialized triathlon coaching. In particular, the Triathlon Coaching Program website provides information on the International Triathlon Coaching Association (ITCA) Program, which is approved for continuing education by USA Triathlon (USAT), among other certifying bodies.
"The ITCA triathlon coaching program is the most comprehensive triathlon coaching course ever developed, combining effective science, application and proven business models to help anyone succeed in this fast growing sport," said John Spencer Ellis, founder of NESTA and John Spencer Ellis Enterprises, a fitness and personal development solutions company. "Coaching triathletes is an action-packed and rewarding career opportunity for personal trainers and fitness coaches who enjoy contributing to the success of others."
Certified triathlon coaches can offer one-on-one coaching, group training, online coaching, triathlon camps and triathlon clinics. The certification also provides information on creating training videos and triathlon coaching books and manuals.
The ITCA Coaching Program is a 100 percent online and self-paced certification program. In addition to the certification and training information, the new Triathlon Coaching Program site includes information on and links to heart rate monitoring technology, social media outreach for personal trainers and triathlon coaches, and more.
About the National Exercise & Sports Trainers Association
Since 1992, the National Exercise & Sports Trainers Association (NESTA) has been a leader in innovative solutions for fitness, nutrition and wellness professionals, as well as club owners. Founded by John Spencer Ellis, NESTA now has more than 55,000 members in 55 countries, and it is one of the largest fitness associations in the world, as well as the fastest growing association of its kind in the United States. For more information on triathlon coaching programs and certification, please visit
http://triathloncoachingprogram.com/
###